What is a New York Alcohol Distributor Bond?
A quick guide to this essential requirement for alcohol distributors in New York!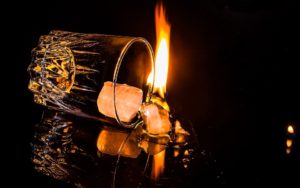 You need this surety bond if you:
Import liquors into New York for sale or use within the state
Purchase warehouse receipts for liquors stored inside a warehouse and causes them to be removed
Manufactures, mixes, distills, compounds, or ferments any liquors in New York for sale
Every alcohol distributor is required to register with the New York State Department of Taxation and Finance. A surety bond is one of the most important requirements for the said registration.
The Tax Commission requires alcohol distributors to submit a surety bond to ensure that the registered alcohol distributor will pay the necessary amount of taxes due, or if the registrant defaults on the said obligation.
When the latter happens, the Obligee will be able to recover the amount through the surety bond as mandated by Section 422 of the New York Consolidated Laws.

What is the Alcohol Distributor Bond amount?
The bond amount will vary per alcohol distributor and will be determined by the Tax Commission.
To avoid any delays in the bonding process, make sure that you have determined your specific bond amount before you apply. Once you have, you can get your FREE SURETY BOND QUOTE from us to know your bond premium!
Got an excellent credit score? Pay only a small fraction of the bond amount!

How can I get an Alcohol Distributor Bond?
You can easily get this surety bond from us! We will guide you through the entire process. We'll make sure that you will understand what you are getting into.
Here's how to do get bonded:
You have to send an application to us. If you are ready to do that now, you may APPLY HERE!
After we have received your application, we will ask you to submit the necessary information needed for the underwriting process. These are the following:
Your financial capability
Your business or job performance history
Your credit score
An expert underwriter will carefully evaluate all three to attain the best credit decision possible. To avoid any delay, the information that you should submit should be organized and concise.
Your surety bond will be issued and sent to you!

What are the surety bond conditions?
The surety bond should be issued by a New York-authorized surety bond company or agent
The surety bond should be written in a form that is approved by the New York State Department of Taxation and Finance
The registered alcohol distributor should follow the provisions of Article 18 of the New York Consolidated Laws, as well as the rules and regulations of the New York State Department of Taxation and Finance
If the registrant fails to do so, the Obligee will be eligible to file a claim against the bond
Ready to start? APPLY NOW!