What is a New Jersey Master HVACR Bond?
Know why this surety bond matters to you and how to easily apply for one!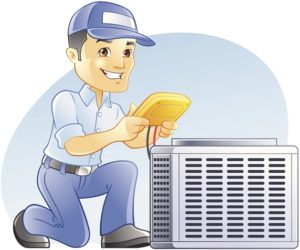 Are you intending to become a Master HVACR (heating, ventilating, air conditioning, and refrigeration) contractor in New Jersey? If so, here are the requirements that you must fulfill: 
Pass the master HVACR licensing examination

 

Apply for a Master HVACR Contractor license

 

Procure a surety bond

 
As a Master HVACR Contractor, you need to submit a surety bond along with your license application to the Board of Examiners of Heating, Ventilating, Air Conditioning, and Refrigeration Contractors before you can perform the following tasks: 
Obtain a pressure seal

 

Plan, supervise, maintain, renovate, or install HVACR system

 
The surety bond is a means to ensure that the Master HVACR Contractor will perform his or her job in accordance with the laws of the state.  
The surety bond will also protect any person who will suffer any damages from the potential wrongdoings of the Master HVACR Contractor.  
This requirement is in line with Section 13:32A-2.4 of the New Jersey Administrative Code. 
What is the Master HVACR Bond amount?

 
The bond amount is $3,000. 
Your bond premium will depend on your credit score. Those who have an excellent credit score will be able to pay as little as $50! 
GET YOUR FREE SURETY BOND QUOTE TODAY! 
How can I get a Master HVACR Bond?

 
We have made the surety bond procedure easier for you! Just follow these simple steps: 
STEP 1: You must first apply for this type of surety bond. If you are ready to do that now, you may APPLY HERE! 
Once we have received your application, we will immediately start the bonding process. We will inform you about the important documents that you need to submit for the next step, which is the underwriting process. 
STEP 2: An underwriter will take a thorough look at the following: 
Your financial strength

 

Your job performance history

 

Your credit score

 
STEP 3: After the underwriting process has been fulfilled, we will issue your surety bond and send it to you immediately! 
What are the surety bond conditions?
Secure your Master HVACR Contractor license! APPLY FOR YOUR SURETY BOND HERE!