What is a New Jersey Employment Agency Bond?
Know why this bond matters to your business and how to easily obtain one!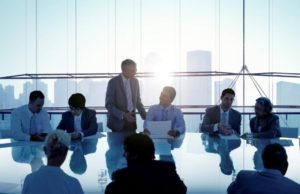 To become a licensed employment agency in the State of New Jersey, you must submit the following requirements: 
Affidavit of the Chief Executive Officer of a corporate applicant or New Jersey citizens guaranteeing the applicants good moral character

 

Disclosure of any wrongdoing committed by the applicant

 

Surety bond

 
It will serve as an assurance to the Director of the Division of Consumer Affairs in the Department of Law and Public Safety that the employment agency will fulfill its legal obligations in accordance with the state laws and relevant rules. 
A proven and valid breach of the applicable statutes committed by the employment agency will be a cause for a bond claim. Some of the violations are as follows: 
Charging a higher fee than the one filed with the Chief of the Bureau of Employment and Personnel Services

 

Force any individual to join the employment agency

 

Place an individual under 18 years old into employment

 
What is the Employment Agency Bond amount?

 
The bond amount is $10,000. 
Your bond premium will depend on your credit score. Those who have an excellent credit score will be able to pay a low bond premium! Bond premium starts at $100. 
GET YOUR FREE SURETY BOND QUOTE TODAY! 
How can I get an Employment Agency Bond?

 
You can easily get one by simply applying for this surety bond! Here's a step-by-step guide on how to get this surety bond: 
Submit a surety bond application to us! Once we have received your application, we will inform you about the important information or documents that you must submit to move forward to the next step of the bonding process, which is underwriting. 
During the underwriting process, our expert underwriter will assess the following: 
Your financial capability

 

Your business or job performance history

 

Your credit score

 
It is important to provide us with clear and organized information to prevent any delays. Our expert underwriter will check everything that you have submitted, and once that is finished, we will immediately send the bond to you! 
What are the surety bond conditions?
The surety bond should be executed by a New Jersey-authorized surety bond agent or company

 

The surety bond should be made payable to the State of New Jersey

 

The licensed employment agency must obey the provisions of Title 34 of the New Jersey Revised Statutes, as well as the rules and regulations of the New Jersey Division of Consumer Affairs 
If the licensed employment agency commits a valid violation, the aggrieved party will be eligible to file a claim against the surety bond

 

The  Chief of the Bureau of Employment and Personnel Services will retain the surety bond 90 days after a license expires or has been revoked

 
Need to get your surety bond ASAP? APPLY NOW!