What is the Nevada Legal Document Assistant Bond?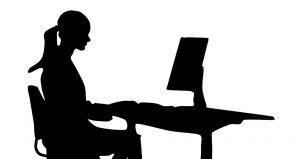 The bond is a foolproof guarantee that the registrant will not retain any fees for services not carried out, knowingly express a false or misleading statement to a client, and uses advertisements that imply that he/she is an attorney authorized to practice law in Nevada.
The Nevada Legal Document Assistant Bond likewise guarantees a client that the Legal Document Assistant is a bona fide resident of the United States of America, is at least 18 years of age, not currently suspended, or has been discharged from the practice of law in any state, his/her previous registration has not been invalidated, he/she has not been found guilty of gross misbehavior or convicted of a crime involving thievery, deception or corruption in the past.
Why do you need the Nevada Legal Document Assistant Bond?
You need this bond because you care for your reputation and your profession. You want clients to feel that they are safe while availing of your services. The bond can boost your professional reliability making you a dependable expert in the eyes of your clients.
More details about the Nevada Legal Document Assistant Bond
Before getting bonded, a registrant shall file with the Secretary of State the Nevada Legal Document Bond in the amount of $50,000 which is approved to form by the Attorney General.
The bond shall cover the period of the registration of the registrant, except when the law releases the surety. The registrant should maintain the bond while the registration is enforceable or while waiting for a suspension or revocation proceeding.
This bond entitles the client of a Nevada Legal Document Assistant to file a complaint with the Secretary of State if he/she believes that the document preparation service or registrant has not fully complied with the provisions stipulated in the contract.
A registrant may deposit fifty thousand dollars ($50,000) in cash with the Secretary of State's office instead of the surety bond requirement.
What is the cost of a Nevada Legal Document Assistant Bond?  
The Secretary of State does not control the price of the bond. The price is established by the marketplace and the surety firm that issues the bond.  Premium payments will be determined by the applicant's credit score and financial history. Likewise, the profile of the candidate including his/her reputation as a member of the community will be a strong factor in the decision of how much the premium will be for this bond.
How is a Nevada Legal Document Assistant Bond obtained?
Obtaining a bond is an easy process. Just choose the services of a genuine surety professional and give them a call! With Surety Bond Authority, you will have the answers you need and the solution to whatever concerns you have in protecting your business.