What is a Nevada Federal Maritime Commission Bond?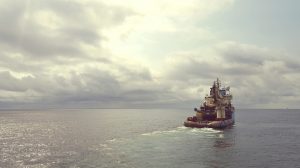 If you desire to engage in a business that involves the use of ocean-going transport and commerce, one agency that you need to listen to always is the Federal Maritime Commission. This is the organization tasked to license, monitor, and regulate all ocean-based shipping business activities and concerns which involved American firms.
To be able to conduct a maritime transport business in the US correctly, the necessity of posting a Federal Maritime Commission Bond is imperative.
The Federal Maritime Commission Bond is an unassailable declaration that the principal will comply with all the terms stipulated in the Shipping Act of 1984, the provisions of the Foreign Shipping Practices Act of 1988, the specifications under Section 19 of the Merchant Marine Act (1920), and all conditions spelled out under Public Law 89-777.
Why do you need a Federal Maritime Commission Bond?
Having a Federal Maritime Commission bond will render you a reliable and proficient business owner. Possessing this bond essential depicts you as someone who has sufficient capability to provide services ethically. The bond can exceptionally enhance your reputation as a business owner and can advance your image within the industry. With this, clients are self-assured when availing of your services that if an authenticated claim is made against you, your clients are confident of being be protected.
More about the Federal Maritime Commission Bond
For OFFs (Ocean Freight Forwarder), the Federal Maritime Commission bond coverage is $50,000 with an additional $10,000 coverage for every American stand-alone area office.
For licensed NVOCCs (Non-Vessel-Operating Common Carrier), the Federal Maritime Commission bond is $75,000 plus $10,000 for every U.S. free office aside from the central workplace. On the other hand, unlicensed NVOCCs not based within the US must carry with them a $150,000 bond.
Violating any stipulation of the Shipping Act can lead to fines of up to $5,000 for every infringement, or up to $25,000 for each transgression when committed deliberately.
What is the cost of a Federal Maritime Commission Bond?
A Federal Maritime Commission Bond is immensely dependent on your financial credit report and status as a business person. Qualified candidates with sterling financial documentation and excellent business performance are expected to pay lesser than those who have a spurious credit history.
How do I get a Federal Maritime Commission Bond?
Getting a bond is simple. However, be sure to contact only genuine professionals in the field of surety. Give Surety Bond Authority specialists a call now! With Surety Bond Authority taking care of your business affairs, you will have the answers you need and the solution to whatever concerns you have in protecting your business.