What is a Nevada Collection Agency Bond?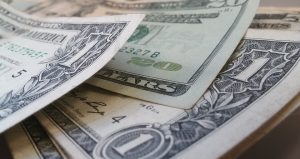 Have you ever been in debt and experienced someone else trying to collect money from you on behalf of the person you owed money to? Or are you someone who wants to collect from a borrower of many years but just don't know how to go about it? Do you have questions about legitimate debt collection? Then it's about time that you are enlightened about the term "collection agency bonds."
A Nevada, collection agency bond, is a bond that can protect borrowers and the general public in Nevada from collection agencies that employ fabricated data or deliberately distort facts to gain payment for any liability. It safeguards them and their employers from being harassed because of financial duties that they have yet to settle.
This also serves as a guarantee to other people — who are not a party to any debt transactions — not to be compromised because an account of someone else that has not been settled yet, but which has been abandoned, will be transferred or assigned to them.
Why do you need a Nevada Collection Agency Bond?
But if you are a collection agency based in Nevada, are there reasons why you should be bonded? Yes, especially if you want to have a big slice of Nevada's debt collection pie industry. First, a collection agency bond will protect you and your investments. It can boost your integrity as a collection agency and will make your business appealing to potential clients and prospective partners. The bond will provide you the image of authority and know-how thus making you incredibly noticeable in the midst of competition.
More details about the Nevada Collection Agency Bond
Before getting bonded, you need to know that in Nevada, arrears transacted on oral agreements, arrangements made verbally for the acquisition of goods and services, are restricted to 4 years only, whereas, debt transactions on paper have a six-year limitation period. On the other hand, those debts accompanied by promissory notes have a statute of limitations of 3 years.
What is the cost of a Nevada Collection Agency Bond?
Is the Nevada Collection Agency Bond expensive? What about premium payments? A determining factor of the bond's premium amount is the collection agency owner's credit score and financial history. A licensed and credible surety company will likewise request you to furnish documents that will establish how you fared in your previous business dealings such as financial statements and would also like to know if you have had criminal convictions in the past.
How do I get a Nevada Collection Agency Bond?
So, is obtaining a Nevada Collection Bond difficult? Obtaining a bond is actually an easy process. Just carefully choose the services of a genuine surety professional and give them a call ASAP! With Surety Bond Authority, you will have the answers you need and the solution to whatever concerns you have in protecting your business.