What is an Ameren Utility Bond?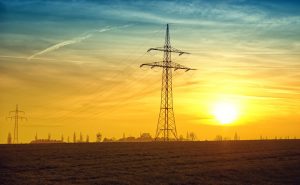 According to various surveys, more and more utility bills get unpaid each year. In fact, there are more than $8 billion in unpaid bills!
Because of this utility companies require some of their customers to submit a surety bond.
Ameren is an energy and gas provider in Missouri. The surety bond is required by the said company as a security deposit for the following conditions:
The applicant has a history of unpaid bills or delinquent accounts within the last 5 years
The applicant has not been provided service by Ameren Missouri within the last 5 years
The applicant fails to submit proof of identity
The applicant has an Equifax Advanced Energy Risk Score (EAER Score) of 699 or lower
The applicant was unable to pay the unpaid bill before the delinquency date
When these happen, the utility company will file for financial claims on the surety bond, up to its penal sum.
What are the Utility Bond amounts?
Initial Utility Service – the bond amount will be 1/6th of the estimated annual bill for monthly billed customers
Continued Service – the bond amount will be twice the highest bill during a 12-month period
Once you have determined your bond amount, we will be able to give you your tailored bond premium.  If you know your bond amount now, you may get your FREE SURETY BOND QUOTE HERE!
How can I get a Utility Bond?
To secure this type of bond, you must seek the assistance of a surety bond company.
You will be asked to apply for this bond. If you're ready to apply for one right now, you may easily do so HERE!
Once the application is received, the surety bond company will immediately process it. In our case, one of our expert surety bond agents will guide you through the whole process from the time you applied for the bond. We will make sure that you understand all the conditions before we issue the bond.
An underwriter will then evaluate the following:
Your financial strength
Your job/business performance history
Your credit score
Once the prequalification process is fulfilled, we will execute the bond and send it to you!
What are the bond conditions?
The surety bond agent or company should be authorized to conduct business in the State of Missouri
The surety bond should be made payable to Ameren Missouri
The Principal is obligated to comply with the rules set forth by Ameren Missouri
If the Principal violates the rules such as failure to pay the necessary bills on time and in the full amount, Ameren Missouri will be eligible to file a claim on the surety bond
If you need further information about this surety bond, call us at 800-333-7800!