What is a Mississippi Designated Agent Bond?
Know the who, what, and how of this surety bond today!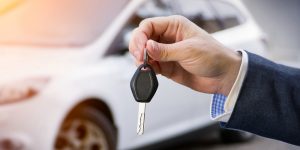 Licensed Motor Vehicle Dealer = Designated Agent
The State Tax Commission requires that every licensed Motor Vehicle Dealer in Mississippi should be a Designated Agent.
And every Designated Agent is mandated to post a surety bond.
The role of a surety bond is to ensure that the Designated Agent will lawfully perform the following duties:
Forward the application for a certificate of title to the State Tax Commission
Thoroughly inspect the vehicle, manufactured home, or mobile home
Identify the person who has signed the application
Submit a certificate stating that the Designated Agent thoroughly inspected the vehicle
If in any case, the Designated Agent has committed a fraudulent act or misconduct, the person who has been harmed will be financially compensated through the surety bond.
The requirement complies with Section 6, Senate Bill 1688, Laws of 1968, or the Mississippi Motor Vehicle Title Act.
What is the Designated Agent Bond amount?
$15,000 – Licensed Motor Vehicle Dealers
$5,000 – Persons other than Licensed Motor Vehicle Dealers appointed as Designated Agents
If you have an excellent credit score, you will be eligible to pay for a low bond premium!
Check out what you need to pay by getting your FREE SURETY BOND QUOTE HERE!
What are the bond conditions?
The surety bond agent or company should be authorized to conduct business in the State of Mississippi
The surety bond should be made payable to the State of Mississippi
The designated agent is obligated to comply with the provisions of Section 6, Senate Bill 1688, Laws of 1968 or the Mississippi Motor Vehicle Title Act, the rules and regulations of the Mississippi Department of Revenue, and all the other applicable rules
If the designated agent commits a valid violation, the aggrieved party will be eligible to file a claim on the surety bond
The surety bond will remain valid until canceled. In the case of cancellation, a 30-day notice is required.
How can I get a Designated Agent Bond?
To secure this type of bond, the Designated Agent must seek the assistance of a surety bond company.
You will be asked to apply for this bond. If you're ready to apply for one right now, you may easily do so HERE!
Once the application is received, the surety bond company will immediately process it. In our case, one of our expert surety bond agents will guide you through the whole process from the time you applied for the bond. We will make sure that you understand all the conditions before we issue the bond.
An underwriter will then evaluate the following:
Your financial strength
Your job/business performance history
Your credit score
Once the pre-qualification process is fulfilled, we will execute the bond and send it to you!
Ready to apply? START HERE!