What is a Minnesota Certificate of Title Bond?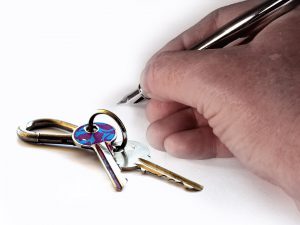 Individuals who are applying for a certificate of title replacement that cannot provide proof of vehicle ownership are required to post a surety bond.
The requirement is mandated by the Division of Driver and Vehicle Services by the Minnesota Department of Public Safety in compliance with § 168A.07 of the Minnesota Statutes.
The purpose of the bond is to protect the State of Minnesota in case someone else claims ownership of the vehicle.
The bond will also act as a guarantee that any person who has been harmed by the certificate of title issuance will be compensated.
What is the bond amount?
The bond amount will be 1 and ½ times the amount of the vehicle being applied to a certificate of title. The amount will be determined by the Minnesota Department of Public Safety.
Those who have excellent credit scores may qualify for a very low bond premium or just 1% of the bond amount!
Find out what you need to pay by getting your FREE quote here!
What is the Certificate of Title Bond conditions?
The surety bond should be issued by a corporate surety who is authorized to conduct business in the State of Minnesota such as Surety Bond Authority
The surety bond should be written in the form approved by the Minnesota Department of Public Safety
The surety bond should indemnify the following:
Prior owner
The previous purchaser of the vehicle
Any person acquiring any security interest in the vehicle
The successor of the person acquiring an interest in the vehicle
The said persons will be eligible to file a claim on the bond
The surety bond can be returned after three years so long as there are no questions regarding vehicle ownership or that the security interests who filed a claim have been compensated
How can I obtain this bond?
To secure this type of bond, the certificate of title applicant must seek the assistance of a surety bond company.
You will be asked to apply for this bond.
Once the application is received, the surety bond company will immediately process it. In our case, one of our expert surety bond agents will guide you through the whole process from the time you applied for the bond. We will make sure that you understand all the conditions before we issue the bond.
An underwriter will then evaluate the following:
Your financial strength
Job/business performance history
Your credit score
Once the prequalification process is fulfilled, we will execute the bond and send it to you!
Ready to apply? Start here!