What is a Michigan Vehicle Dealer Bond?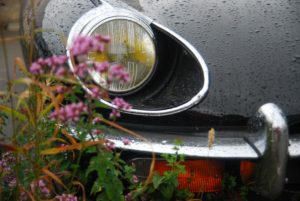 To be a vehicle dealer in Michigan, one has to obtain a license and surety bond before being able to conduct business in the state.
The Vehicle Dealer Bond guarantees compliance with state laws, rules, and provisions in buying, selling, brokering, leasing, negotiating a lease, or dealing five or more vehicles per year.
The bond also financially protects any person(s) from fraud and other wrongful acts committed by dealerships and their employees.
Vehicle dealers engage in buying, selling, brokering, or dealing any vehicle that is required to be titled, such as motor vehicles, trailer coaches, and trailers that weigh over 2500 lbs.
What types of vehicle dealer licenses do you need?
There are different types of licenses; each license will be based on the type of business you want to operate.
Class A (New Vehicle Dealer): Buys and sells new vehicles under a franchise agreement or contract with a new vehicle manufacturer.
Class B (Used Vehicle Dealer): Buys and sells used vehicles.
Class C (Used Vehicle Parts Dealer): Buys or obtains late model parts for resale, either at wholesale or at retail, dismantling parts for resale, or selling scrap remains.
Class D (Broker): Brings a buyer and seller together, negotiates the terms of a transaction, or displays a vehicle offered for sale.
Class E (Distressed Vehicle Transporter): Purchases, transports, and sells vehicles only to a Class C Used Vehicle Parts Dealer; Class F Scrap Metal Processor; or Class R Automotive Recycler.
Class F (Vehicle Scrap Metal Processor): Processes vehicles into scrap metal by shredding, shearing, fragmenting, baling, or other similar means.
Class G (Vehicle Salvage Pool): Stores and displays damaged or distressed vehicles for insurance companies.
Class H (Foreign Salvage Vehicle Dealer): Licensed in another state and is engaged in Michigan in the business of buying, selling, or dealing on a wholesale basis in salvageable parts or late model distressed vehicles.
Class R (Automotive Recycler): Buys late model major parts for resale, either at wholesale or at retail.
Class W (Wholesaler): Engages in buying and selling used vehicles from and to licensed vehicle dealers.
Note: Only Salvage Vehicle Agents may purchase salvage or scrap titled vehicles at an auction. Class C and Class R dealers will also require to obtain a Salvage Vehicle Agent license.
What is the bond amount?
The bond amount starts at $10,000.
The cost of the bond is a percentage (between 1% and 5%) of the bond amount. The cost will depend on your credit score and personal/business experience as evaluated by a Certified Surety Underwriter.
How can I obtain a Vehicle Dealer Bond?
You can easily get one by simply applying for this surety bond! Here's a step-by-step guide on how to get this surety bond:
Submit a surety bond application to us! Once we have received your application, we will inform you about the important information or documents that you must submit to move forward to the next step of the bonding process, which is underwriting.
During the underwriting process, our expert underwriter will typically assess your credit score to gauge your bonding capacity.
Make sure to get a copy of the BOND FORM, which can be obtained from the Michigan Department of State.
It is important to provide us with clear and organized information to prevent any delays. Our expert underwriter will check everything that you have submitted, and once that is finished, we will immediately send the bond to you!
Any questions about the Vehicle Dealer Bond? Contact us today!