What is a Michigan Security Guard Agency Bond?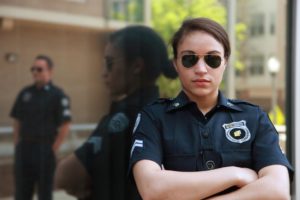 The Michigan Department of Licensing and Regulatory Affairs (LARA), Licensing Division for Security Guard Regulation requires security guard agencies to purchase a surety bond as a condition of the licensure and re-licensure requirements.
The Security Guard Agency Bond ensures the lawful and honest conduct of the security guard agency, its personnel/staff, in providing security, investigation, and protection to its clients.
The bond is also a financial assurance that protects clients from any willful and dishonest acts committed by the security guard agency.
A security guard agency is any business that provides security guards for hire to protect property on the premises.
Security guard agencies:
Provide security and physical protection
Enforce rules, regulations, and guidelines
Secure areas and sites
Oversee prisoners and correctional facilities
Perform investigation and surveillance activities
What are the other requirements to be a security guard agency?
To be licensed and bonded, security guard agencies must meet the following requirements:
Three years' experience of being employed or engaged in a private security guard or agency business in another state.
At least four years' experience as an employee of the holder of a certificate of authority to conduct a private security guard or agency business.
At least four years' experience of full-time guard work in a supervisory capacity.
Four years of full-time employment in law enforcement as a certified police officer for a city, county, state, or the US government.
At least two years' experience in serving as a military police officer (while on active duty as a member of the armed forces).
What are the bond conditions?
The Surety must be authorized to issue surety bonds in the State of Michigan.
The Principal (security guard agency) must be seeking a license or to be re-licensed by the State of Michigan under A. 330 of 1968, as amended.
The bond remains valid until the expiration of the Principal's security guard agency license and may not lapse or be canceled unless the Surety gives the Department of Licensing and Regulatory Affairs 30 days written notice of such lapse or cancellation.
The aggregate liability of the Surety will not exceed the sum of the bond.
What is the bond amount?
The bond amount is $25,000.
The cost of the bond is a percentage of the bond amount. It usually ranges from 1%-5% and serves as your bond premium. The cost may be subjected to a surety underwriter's assessment of your credit score and other financials.
How do I obtain a Security Guard Agency Bond?
You can easily get this surety bond from us! We will guide you through the entire process. We'll make sure that you will understand what you are getting into.
Here's how to do get bonded:
You have to send an application to us. If you are ready to do that now, you may APPLY HERE!
After we have received your application, we will ask you to submit the necessary information needed for the underwriting process. These are the following:
An expert underwriter will carefully evaluate these to attain the best credit decision possible. To avoid any delay, the information that you should submit should be organized and concise.
Your surety bond will be issued and sent to you!
Contact us at 800-33-7800 today!