What is a Michigan Second Mortgage Broker Lender Bond?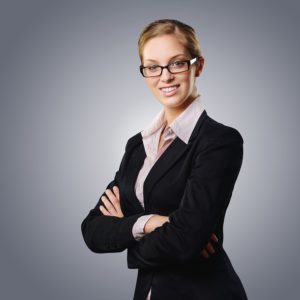 The Michigan Office of Financial and Insurance Regulation requires second mortgage brokers, lenders, and/or services to purchase a surety bond before receiving their license to transact business in the State lawfully.
The Second Mortgage Broker Lender (and/or Servicer) Bond guarantees the lawful performance of regulated roles in the state. This includes providing mortgage loan applicants accurate cost estimates, submitting timely reports to the Office of any charges, indictments, or deeds that are taken against the mortgage broker/lender/servicer.
A mortgage broker is any person who serves or offers to serve as an agent for a person trying to obtain a secondary mortgage loan.
A mortgage lender refers to any person who makes or provides to make secondary mortgage loans.
A mortgage servicer means a person who services or offers to service secondary mortgage loans.
What are the bond conditions?
The Surety must be authorized to issue surety bonds in the State of Michigan.
The Principal must be seeking a license from the Director, Department of Insurance and Financial Services to engage in the business of a mortgage broker, lender, or servicer under the provisions of the Secondary Mortgage Loan Act 125 of 1981, as amended.
The bond is payable to the Director that expires no earlier than the date the license or registration expires.
Claims may only be filed against a proof of financial responsibility filed with the Department and the licensee's or registrant's borrowers, secondary mortgage loan applicants, and loan servicing customers.
If valid claims exceed the amount of the bond, each claimant shall be entitled only to a pro-rata amount of his or her valid claim.
What is the bond amount?
For mortgage brokers/lenders receiving money from prospective borrowers before closing mortgage loans: $25,000
For mortgage servicers: $125,000
If you have a stellar credit score, you will be eligible for a low bond premium. Bond premium starts at $100.The cost is a percentage of your bond amount.
How do I obtain a Second Mortgage Broker Lender Bond?
Just follow these steps:
Contact us
You may contact us by filling out a form HERE, or by giving us a call at 800-333-7800. Our surety bond experts will send you the application that you need for this type of surety bond.
Submit your application
Along with a completed surety bond application form, you will also be asked to submit the necessary documents needed for the underwriting process.
All these will be carefully evaluated by our underwriter. We will inform you if you need to submit additional documents for your application. To avoid any delays, please collect all the required documents before submission.
3. Issuance & Bond Premium
Once your surety bond has been approved, you will be notified of your bond premium. After the premium has been paid, your surety bond will be issued and sent to you immediately.
Contact us now and let us help you with your bonding needs!