What is a Michigan Personnel Agencies Bond?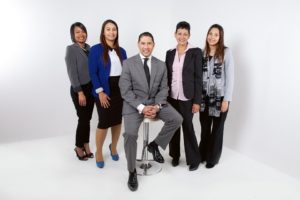 The Michigan Department of Licensing and Regulatory Affairs (LARA), Bureau of Commercial Services, Licensing Division, Personnel Agency Board requires personnel agencies to obtain a surety bond as a condition of their licensing requirements before being able to conduct business in the state.
The Personnel Agencies Bond guarantees that personnel agencies will fulfill their obligations under Section 1004 of the Michigan Occupational Code.
The bond ensures compliance with all applicable rules, regulations, and provisions of the state in conducting lawfully and properly matching personnel/employees to employers.
There are two types of personnel agencies in Michigan.
Type A Agencies
Assists clients looking for employment or making basic career decisions, and directly refers clients to employers. They earn a fee from clients for the services rendered.
Type B Agencies
Assists or consults with clients in career decision-making and accepts fees from clients for the services rendered. Other services include preparing resumes, evaluating personality tests, providing lists of available employment, or writing letters and applications.
What are the bond conditions?
The bond must be issued by a Surety authorized to transact business in the State of Michigan.
The bond is conditioned by Section 1006 of Article 10.
The Principal (personnel agency/agent) seeking the bond must be applying for a license to operate in the State of Michigan, under the provisions of Act 299, Public Acts of 1980.
The bond remains continuous as long as the personnel agency holds a license to practice.
The bond may not lapse or be canceled before thirty (30) days after the Surety gives the Michigan Department of Licensing and Regulatory Affairs actual notice of such lapse.
*Note: A personnel agency license must be renewed every year and expires on December 31st. The cost to renew each license is $50 and must be renewed online at BPL's (Bureau of Professional Licensing) WEBSITE using the online payment system. LARA will notify you to renew your license. Make sure to renew your license promptly. You will also need to renew your Personnel Agencies Bond.
What is the bond amount?
The bond amount is $10,000.
The cost of the bond is a percentage of the bond amount. The cost typically ranges from 1% to 5% of the bond amount, which will serve as your bond premium.
How do I obtain a Personnel Agencies Bond?
STEP 1: Apply for the bond
You need to submit a bond application to us. If you're ready to apply now, you may do so by getting an accurate quote HERE!
STEP 2: Underwriting
We will ask you for a couple of relevant information needed for the bond. Typically, the surety underwriter will only look at your credit score to properly evaluate your bonding capacity. For this bond, a review of your credit score will be required.
However, with larger bond amounts, underwriters will probably look into your financial history and business performance.
Do not let the underwriting process intimidate you! We make it a smooth and easy process for you!
STEP 3: Bond execution
Once the underwriter completes the underwriting process, we will immediately issue the bond and send it to you!