What is a Michigan Non-Retail Liquor License Bond?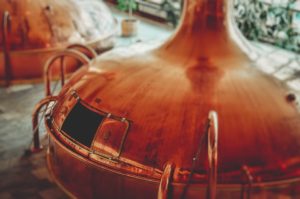 The Michigan Department of Licensing and Regulatory Affairs (LARA), Liquor Control Commission (MLCC) requires applicants for non-retail liquor licenses to post a surety bond as a condition of their license requirements.
The Non-Retail Liquor License Bond covers outstate seller applicants engaged in the manufacturing, wholesaling, and warehousing of liquor beverages in Michigan.
The bond guarantees that the licensee will pay all necessary taxes, fees, interests, and assessments on all alcoholic beverages and spirits (manufactured, wholesaled, and warehoused) on time and in full. The license must be renewed every year by May 1.
Non-retail liquor licensees may include:
production distilleries
production wineries
production breweries
importer/wholesalers of domestic and foreign beers and spirits
spirits distributors
fruit/wine distillers
spirits importers
craft distilleries
microbreweries
What are the bond conditions?
The bond must be executed by a surety authorized to do business in the State of Michigan.
The Obligee is the Michigan Liquor Control Commission (MLCC).
The Principal (non-retail liquor licensee) must pay all the taxes and fees imposed by law on all liquors manufactured, wholesaled, or warehoused.
The Principal must comply with the terms and provisions of all applicable state laws and regulations relating to alcoholic liquor.
If the Principal follows all terms and conditions as imposed by law, the obligation will be null and void; otherwise, it will remain in full force and effect.
The Surety can cancel the bond by giving at least a 30 days written notice to the MLCC notifying about the cancellation date.
What is the bond amount?
The bond amount is $1,000 or 1/12 of the total liquor taxes paid to the state during the previous year.
The cost of the bond is a percentage of the bond amount. It typically ranges from 1%-5% of the bond amount, which serves as your bond premium.
How can I obtain a Non-Retail Liquor License Bond?
To secure this type of bond, the commercial collection agency registration applicant must seek the assistance of a surety bond company.
You will be asked to apply for this bond. If you're ready to apply for one right now, you may easily do so HERE!
Once the application is received, the surety bond company will immediately process it. In our case, one of our expert surety bond agents will guide you through the whole process from the time you applied for the bond. We will make sure that you understand all the conditions before we issue the bond.
An underwriter will then evaluate the following:
Once the pre-qualification process is fulfilled, we will execute the bond and send it to you!
Call us now and get bonded today!