What is a Michigan Non-Depository Sales Finance Company Bond?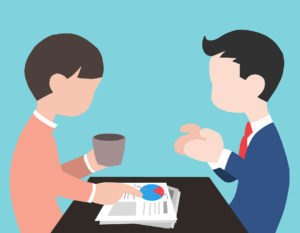 The Michigan Department of Insurance and Financial Services (DIFS) requires non-depository sales finance companies to purchase a surety bond as a licensure condition.
The Non-Depository Sales Finance Company Bond guarantees that non-depository sales finance companies will comply with all provisions of the Motor Vehicle Sales Finance Act 27 of 1950 (Extra Session).
A new bond or renewal certificate must go together with every application for the renewal license and be filed annually at least 15 days before July 1 every calendar year.
A non-depository sales finance company provides specialized financial services that are non-deposit-taking. It acts as an intermediary between debtors, mortgagors, and savers. However, unlike depository institutions, it does not accept time deposits.
Such companies may include:
investment dealers
leasing and consumer finance firms
government financial institutions
insurance companies
mutual/pension/trust funds providers
building societies
What are the bond conditions?
The Surety must be licensed and authorized to transact surety business in the State of Michigan.
The Principal will conform to each provision indicated under Act No. 27, Public Acts of 1950, Extra Session, and all rules and regulations set by the Commissioner of Michigan Office of Financial and Insurance Regulation.
Payment will be made to the State of Michigan and person(s) all monies that may be owed as a result of financial losses caused by the Principal.
If the Principal successfully complies with all rules, regulations, and provisions, the obligation will be considered null and void; otherwise, it will remain in effect.
What is the bond amount?
The bond amount is set at:
$20,000 – Main Office
$10,000 – Branch
$5,000 – if the applicant is licensed by the mortgage brokers, lenders, and servicers licensing act, Act No. 173 of the Public Acts of 1987.
The cost of the bond is a percentage of the bond amount (which serves as your bond premium). The rate can go from 1%-5% of the bond amount. A surety underwriter will conduct an in-depth evaluation of your credit score and financial statements.
How do I get a Non-Depository Sales Finance Company Bond?
To secure this type of bond, the collection agency must seek the assistance of a surety bond company.
You will be asked to apply for this bond. If you're ready to apply for one right now, click HERE for a free quote!
Once the application is received, the surety bond company will immediately process it. In our case, one of our expert surety bond agents will guide you through the whole process from the time you applied for the bond. We will make sure that you understand all the conditions before we issue the bond.
An underwriter will then evaluate the following:
Your current financial statement
Your job/business performance history
Your credit score
Your copy of the BOND FORM, which can be obtained from the Michigan Office of Financial and Insurance Regulation
Once the prequalification process is fulfilled, we will execute the bond and send it to you!