What is a Michigan Drain Layer Bond?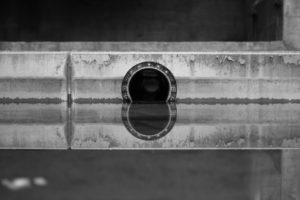 In the City of St. Clair Shores, County of Macomb, Michigan, drain layer contractors, and service providers are required to post a surety bond before setting up a drain layering business.
A Drain Layer Bond, a part of the city's license requirements, guarantees the faithful performance of certifying drain layering contractors and workers that provide drain layering services.
Drain layering is basically any work that involves the installation, repair, reconstruction, or alteration to a drain, including the fixing or unfixing of a drain to a sewage or on-site wastewater treatment system (septic tank).
What are the bond conditions?
The bond must be issued by a Surety able to conduct business in the State of Michigan, specifically in the City of St. Clair Shores.
The bond is made payable to the City of St. Clair Shores, or its attorney.
The Principal (drain layer business) may perform the lawful services by permit and/or license that is inherent in the occupation of drain layer provided that he or she meets all of the requirements as stated in the ordinances or code of the City of St.Clair Shores.
The Principal shall save harmless and indemnify the City of St. Clair Shores from all claims, damages, expenses, suits, and proceedings of every kind and nature which may arise because of the issuance of said permit.
The Principal ensures the faithful performance of the terms of the said city ordinance, code, or permits.
If the Principal complies with all ordinances, codes, and rules, then the obligation will be null and void; otherwise, it will remain in full force and effect.
If a claim is made and validated, the Surety will pay the City of St. Clair Shores up to the penal sum of the bond. The Principal will reimburse the said amount to the Surety.
What is the bond amount?
The bond amount is currently set at $1,000.
The cost of the bond is the percentage of the bond amount. This means 1% to 5% of the total bond amount (which serves as your bond premium).
How do I obtain a Drain Layer Bond?
To secure this type of bond, the drain layer license applicant must seek the assistance of a surety bond company.
You will be asked to apply for this bond. If you're ready to apply for one right now, get an accurate quote HERE for free!
Once the application is received, the surety bond company will immediately process it. In our case, one of our expert surety bond agents will guide you through the whole process from the time you applied for the bond. We will make sure that you understand all the conditions before we issue the bond.
An underwriter will then evaluate the following:
Your financial strength
Your job/business performance history
Your credit score
Your copy of the bond form
Once the prequalification process is fulfilled, we will execute the bond and send it to you!