What is the Shawnee Public Right of Way Bond?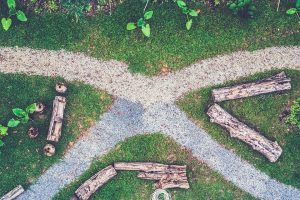 Required by the City of Shawnee, the Kansas Shawnee Public Right of Way Bond is evidence of judicious guarantee to carry out expected functions in an honorable and proficient manner. By owning a Public Right of Way Bond in Shawnee, Kansas, the applicant pledges that his or her duties as a contractor will be carried out ethically and lawfully.
Through this bond, it is made sure that the contractor sticks to the agreement and acts in accordance with all of his or her allotted responsibilities, such as building public enhancements in a definite time period, reestablishing the right-of-way in harmony with the technical stipulations employed by the city and creating projects in such a mode that they will require nominal upkeep.
The bond safeguards the city from adverse financial costs resulting from the contractor's carelessness or mediocre work.
Why do you need the Shawnee Public Right of Way Bond?
You need this bond because you value your professional calling and the City of Shawnee, Kansas including all its inhabitants. This bond is a necessity to you because you want to be considered a contractor of experience, competence, and knows the meaning of accountability. With this bond, you get to boost your image as a contractor which attracts new clients thereby assuring you of respectability in the eyes of current customers and other stakeholders.
More details about the Shawnee Public Right of Way Bond
This bond specifically stipulates that all construction projects carried out will be subject to the approval and acceptance of the City Engineer. The projects must be accomplished in a fashion that repairs will not be needed for a period of 2 years. Likewise, it will remain enforceable and effective until released by the City Engineer.
What is the cost of a Shawnee Public Right of Way Bond?
The Kansas Shawnee Public Right of Way Bond is for $10,000. The amount of the bond premium will depend greatly on the applicant's credit score and financial history. If there are problematic transactions in the past, the applicant may be required to pay a higher premium. Other factors that can influence the determination of the bond's premium include past business performance, reputation as an entrepreneur, and even personal profile, standing in the business community, and whether or not the business owner has some criminal record in the past.
How do I get a Shawnee Public Right of Way Bond?
Getting a Kansas Shawnee Public Right of Way Bond is easy. For faster results, choose a competent and legitimate Surety Bond Company to assist you. With the services of a qualified surety bond practitioner, you don't only get to protect your business, you also get to safeguard your reputation and business image, provide valuable service to your clients, all in a cost-effective way.