What is a Kansas Business Service Bond?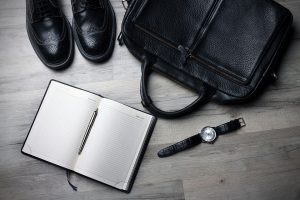 Required by the Kansas Secretary of State, the Kansas Business Service Bond is an indisputable undertaking that business service providers need to get hold of to protect their clients and oversee their interests from employee theft and other misconduct and serious offenses committed during work at clients' residences or offices. It makes certain that the properties of clients are safe and secure in their absence.
This bond is also an unequivocal declaration that a business service provider will be compliant with all the provisions stated and abide by all other requisites directed by the Kansas Department of Commerce.
Why do you need the Kansas Business Service Bond?
You need the Kansas Business Service Bond because you don't want court litigations distracting the operations of your business. This bond is not just an effort to look after your investments, it is also a way to protect your clients from crooked employees that you may have taken into the service. You also want to be viewed as a service provider who knows how to care for your clients' property and interests. The bond likewise portrays you as a conscientious service provider who thinks of the community it operates, thus, making you attractive to potential customers. With this bond, existing clients and impending clients will look up to you as a business owner who is dependable, honest, unswerving, and respectable. Through the bond, you will wear that image of respectability and know-how assuring of excellent ranking among your peers within the industry.
More details about the Kansas Business Service Bond
The bond continues to be effective until the surety company revokes or terminates this bond by giving 60 days advance written notice by registered mail to the Office of the Kansas Secretary of State, in so doing, releases the surety organization from accumulating future liability beyond the effective date of the bond's revocation/termination.
What is the cost of a Kansas Business Service Bond?
Bond amounts vary, however, premium payments will be determined by the business service provider's credit score and financial history. Likewise, the profile of the business service owner including his/her reputation as a member of the community will be a strong factor in the decision of how much the premium will be for this bond.
How can I get a Kansas Business Service Bond?
Procuring this bond is effortless. For faster processing and reliable outcomes, be wise in choosing a reputable surety bond agency by researching and checking on their background and track record. With a dependable surety organization behind you, protecting your business, your clients, and your shareholders will be easy and cost-effective.