What is an Indiana Timber Buyer Bond?
Grow your business and help protect the environment through this surety bond!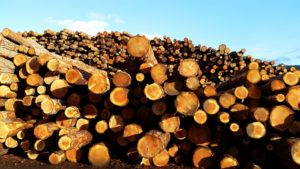 To protect the timber growers of Indiana from wrongfully harvested timbers, the Indiana Department of Natural Resources requires timber buyers to secure a surety bond before they can renew or be issued a new license.
This requirement is in line with the Licensed Timber Buyer's (LTB) Program and the Indiana Timber Buyer Licensing Law or Section 25-36.5 of the Indiana Code.
The surety bond will cover acts such as failure to pay the timber grower for the harvested timber, failure to pay damages for the timbers that were wrongfully harvested by the timber buyer or his or her agents, or any relevant statutory violations committed by the timber buyer.
What is the Timber Buyer Bond amount?
First-Time Timber Buyer License Applicant – the bond amount will be based on the estimated dollar amount that you need to pay the timber growers for timber purchased during the next succeeding year
Timber Buyer License Renewal
$2,000 – the bond amount for timber buyers who paid timber growers $5,000 or less during the previous year
An additional $100 per $1,000
the bond amount should not exceed $20,000
For example:
You (timber buyer) paid $8,300 to the timber growers in the previous year. Your bond computation will be as follows:
$2,000 (bond amount for $5,000) + $300 (additional $100 for every $1,000 after $5,000) = $2,300 is your total bond amount
Those who have excellent credit scores will be eligible for a very low bond premium!
How can I get a Timber Buyer Bond?
You have to send an application to us. If you know your bond amount now and would like to find out what your bond premium will be, you may get your FREE SURETY BOND QUOTE from us HERE!
After we have received your application, we will ask you to submit the necessary information needed for the underwriting process, including your credit score report.
An expert underwriter will carefully evaluate all three to attain the best credit decision possible. To avoid any delay, the information that you should submit should be organized and concise.
Your surety bond will be issued and sent to you!
What are the surety bond conditions?
You may submit your application HERE!