What is an Indiana Credit Service Organization Bond?
Know why this surety bond matters to your industry and how to easily get one fast!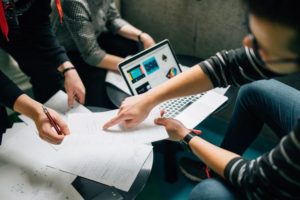 The Office of the Indiana Attorney General, in pursuance of Section 24-5-15-8 of the Indiana Code, requires credit service organizations to file a surety bond to ensure that they will fulfill their lawful obligations properly. These include, but are not limited to, the following:
Improve a client's credit rating
Provide debt settlement services
Procure a delay in the buyer's mortgage obligation
Secure a lower interest for a consumer loan
The surety bond will also protect the clients from any potential wrongdoings of the credit service organization.
The Obligee of the surety bond will have the right to file a bond claim if the credit services organization performs any deceptive acts such as the following:
Use a misleading representation such as guaranteeing to erase a bad credit
Advise a client to make a false statement that pertains to his or her credit score or credit rating
What is the Credit Service Organization Bond amount?
The bond amount is $25,000.
Your bond premium will depend on your credit score. Those who have an excellent credit score will be able to pay as little as 1% of the bond amount!
How can I get a Credit Service Organization Bond?
Here's a step-by-step bonding process that we have made easier so that you can get your bond in no time:
BOND APPLICATION
You must first apply for this type of surety bond. If you are ready to do this now, you may APPLY HERE!
Our expert surety bond agent will guide you through the entire process – from the time you have applied until the bond is issued to you.
ASSESSMENT
Next, you will be asked to submit a few important information that our underwriter will need to assess your credit score to determine your bonding capacity.
To avoid any delays, make sure that you have gathered the right information needed before submitting.
BOND ISSUANCE
Once the underwriting process is done, we will immediately issue your bond and send it to you right away!
What are the surety bond conditions?
The Surety who will issue the bond should be recognized to conduct business in the State of Indiana
The surety bond will be in favor of the person who will suffer damages committed by the bonded credit services organization
The credit service organization is required to obey the provisions of Section 24-5-15 of the Indiana Code, as well as the rules and regulations of the Office of the Indiana Attorney General
If the credit service organization violates any of the relevant statutes and rules, the aggrieved party will be eligible to file a claim against the surety bond
Ready to apply for your surety bond? START HERE!