What is an Illinois Energy Agent Bond (also known as Energy Broker or Consultant License Bond)?
Get to know what this surety bond is for and how to apply for one easily!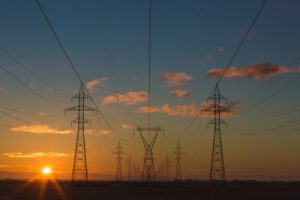 Energy agent, broker, or consultant acts as a middleman between energy suppliers and consumers. Before they can do so, they are required to obtain a surety bond.
The Illinois Commerce Commission requires an energy agent, broker, or consultant to submit a surety bond along with their license application, and maintain one throughout the license period.
The purpose of the surety bond is to ensure that the license applicant will lawfully perform their obligations while conforming to the provisions of Title 83, Chapter I, Subchapter c, Part 454 of the Administrative Code of the State of Illinois.
A few of the energy agent, broker, or consultant obligations are as follows:
Soliciting customers or making an offer in an attempt to sell electric power and energy
Prepare solicitations and notifying potential bidders to procure electrical power
Any breach committed by the licensee may result in a bond claim.
What is the Energy Agent, Broker, or Consultant License Bond amount?
The bond amount is $5,000.
Those who have excellent credit scores will be eligible to pay a low bond premium! The price starts at $100.
How can I get an Energy Agent, Broker, or Consultant License Bond?
To secure this type of bond, the license applicant and licensee must seek the assistance of a surety bond company.
You will be asked to apply for this bond. If you're ready to apply for one right now, you may easily do so HERE!
Once the application is received, the surety bond company will immediately process it. In our case, one of our expert surety bond agents will guide you through the whole process from the time you applied for the bond. We will make sure that you understand all the conditions before we issue the bond.
An underwriter will then evaluate your credit score to determine your bonding capacity.
Once the prequalification process is fulfilled, we will execute the bond and send it to you!
What are the surety bond conditions?
Contact us at 800-333-7800 for more details!