What is an Idaho Collection Agency Bond?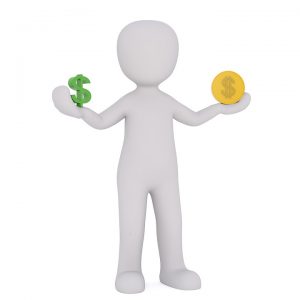 Knowing how to efficiently collect debts from people entails tolerance, persistence, fortitude, and thoroughness. The finest debt collectors have polished their abilities and skills as they operate over the years, learning what tactics and approaches can prod debtors to make payments.
Basically, debt collection is not an enjoyable subject matter. With over 8,500 collection agencies in the U.S. and licensing requisites that contrast from state and industry, it is not surprising that business proprietors and financial executives are occasionally cautious in soliciting the assistance of a third-party collector.
A collection agency with efficient debt collection methods highlights the practice of spelling out the rights and responsibilities of each party from the very start of the transaction and have these documented in all terms of trade, credit applications, and on invoices. It also secures for itself a Collection Agency Bond.
The Idaho Collection Agency Bond is a fail-safe guarantee that collection agencies will not disregard or treat with contempt the provisions spelled out within the Idaho Fair Debt Collection Laws and will not commit the following acts:
Deceitful and inequitable transactions – Based on the Idaho collection agency law, licensed debt collectors are mandated to inequitably, candidly, without trickery and fraud deal with debtors while collecting debts.
Collect unlawful charges — Debt collection agencies cannot collect interest and fees unless such fees are permitted in the contract with the original creditor or permitted by some other law.
Giving false impressions that they are affiliated with the government — The Idaho collection agency law forbids debt collection agencies to use trade names, addresses, signage, or anything that creates the notion that they are connected with a government agency or the police.
Showing bogus court documents– Debt collection agencies are not allowed to send anyone or any debtor documents that look like they are from the court if they are not authentic court documents.
What can an Idaho Collection Agency Bond do?
If you particularly desire to have a huge cut of Idaho's debt collection pie industry, you will need this bond. Simultaneously, it can protect your investments from spiteful activities committed by collectors in your employ. The bond can further promote your reliability as a collection agency thus making your business appealing to potential customers and upcoming business associates. The Idaho Collection Agency Bond can readily provide you the image of credibility and competence, making you immensely noticeable in the midst of cutthroat competition.
How much is an Idaho Collection Agency Bond?
The Idaho Collection Agency Bond is not expensive. A collection agency based in Idaho needs to post a $15,000 bond. A determining factor of the bond's premium amount is the collection agency owner's credit score and financial history. A licensed and credible surety company will request you to furnish documents that will establish how you fared in your previous business dealings (e.g. financial statements) and if you have had criminal convictions in the past.
How do I get an Idaho Collection Agency Bond?
Obtaining an Idaho Collection Agency Bond is never difficult. Just choose a respectable surety company and give them a call ASAP!