What is a Health Club Bond?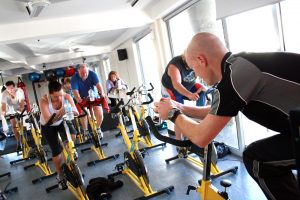 All across the country, there are thousands of health and fitness clubs for consumers to choose from. Whether a chain company or independently owned, there are many options out there.
What happens, though, when a health club closes down unexpectedly? What do all of those gym members do when they paid for services in advance and no longer have access to them?
This is where a health club bond comes in. Many states now require health and fitness clubs to obtain a surety bond that protects members in case the club closes. Without this bond, your state may not license your health club.
How much do I pay for a health club bond?
Each state sets its particular regulations for health clubs and decides the minimum amount of coverage required. The amount of your bond premium will be based on that amount as well as some other factors. Because this amount can vary, we would be glad to help you with a fast, free quote today. Complete our simple application and request a health club bond quote. Once you have your quote, we can get started on completing the bonding process with you so you can get your health and fitness club up and running soon!
What does it mean to be bonded?
In surety bonds, there are three key entities:
The principal: The principal is the business or individual that purchases the surety bond for the health club.
The obligee: The obligee is the agency that requires the purchase of a health club bond, in this case, the state.
The surety: The surety is the underwriter of the health club bond. They provide the financial backing for the bond and will make a payment if a valid claim is made against the bond.
In the event that your health and fitness club goes out of business, then the bond will protect your members who have prepaid for memberships. They will be reimbursed for the fees already paid for the time that they will not get to use their membership as a result of your business closing.
Being bonded is one way to help clients and potential clients feel more secure about joining your club. They know that if anything happens with your club, they will not lose money that they have prepaid for their memberships.
Contact us today and let us get started on the bond process for your health club!