What is a Georgia Utility Deposit Bond?
Get the utility service that you need through this surety bond!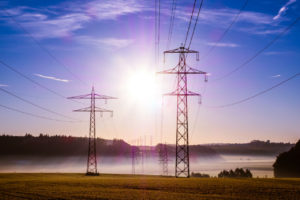 A study has revealed that unpaid utility bills are on the rise. Not only does this affect the companies that are providing the utility services; the cities lose millions because of non-payment as well!
As a way for utility service providers to protect themselves from financial loss, they require clients to obtain a surety bond.
Various utility service companies in the State of Georgia will require a new applicant to submit a surety bond as a deposit in case of missed payments. The utility companies need this financial security to continuously provide the services that they supply to their customers.
Depending on the circumstance, existing providers who have a history of delinquency will be asked to furnish this type of surety bond as well.
If the utility company's client fails to make the necessary payment, the utility company can file for a reimbursement on the surety bond.
What is the Utility Deposit Bond amount?
The surety bond amount will depend on the utility company and the expected monthly bill of the applicant. Here are the utility companies and cities in the State of Georgia that require a surety bond.
City of Marietta Board of Lights and Water Utility Bond
Diverse Power Incorporated Bond
Georgia Power Company Utility Bond
Greystone Power Corporation Utility Service Guaranty Bond
Jackson Electric Membership Corporation Utility Bond
North Georgia Electric Membership Corporation Bond
Snapping Shoals EMC Utility Bond
Walton Electric Membership Corporation Utility Financial Guarantee Bond
GET YOUR FREE SURETY BOND QUOTE HERE!
How can I get a Utility Deposit Bond?
You can easily get one by simply applying for this surety bond! Here's a step-by-step guide on how to get this surety bond:
Submit a surety bond application to us! Once we have received your application, we will inform you about the important information or documents that you must submit to move forward to the next step of the bonding process, which is underwriting.
During the underwriting process, our expert underwriter will assess the following:
Your financial capability
Your business or job performance history
Your credit score
It is important to provide us with clear and organized information to prevent any delays. Our expert underwriter will check everything that you have submitted, and once that is finished, we will immediately send the bond to you!
What are the surety bond conditions?
The surety bond should be issued by a surety bond agent or company that is licensed to perform such duties in Georgia
The surety bond will be made payable to the utility company
The bonded applicant will promptly pay the necessary monthly bill
If the bonded applicant defaults on the payment, the obligee of the surety bond or the utility company will file for a financial claim on the bond
Let us help you! APPLY TODAY!