What is a Georgia Surplus Lines Broker Bond?
Learn what this surety bond is for and how to apply for one easily!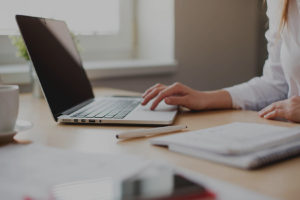 Surplus lines brokers help those who need insurance coverage, but cannot get one from state-licensed insurers.
When this happens, surplus lines brokers negotiate with non-admitted insurers (not licensed to conduct business within the State of Georgia) who have an excellent reputation and financial capacity to provide the best possible coverage for their clients.
Before they can do this, they need to acquire a surety bond.
Any person who is intending to become a surplus lines broker in the State of Georgia is required to apply for a license, as well as file a sufficient surety bond along with the application to Georgia's Commissioner of Insurance.
The surety bond – as obligated by Section 33-23-37 of the Georgia Code – is a way to ensure that the following duties will be lawfully fulfilled by the licensed surplus lines broker:
Place insurance to non-admitted insurers who resides within the United States and have a capital of at least $3 million, a group of individual foreign underwriters who has a security fund of $10 million and lives within the U.S., or any alien insurers that are approved by the Commissioner of Insurance
Promptly remit taxes
File to the Commissioner of Insurance the gross premium received and the gross premium returned on or before April 15th of each year
What is the Surplus Lines Broker Bond amount?
The bond amount is $50,000.
If you have an excellent credit score, you will be eligible to pay for a low bond premium or just 1% of the bond amount!
Check out what you need to pay by getting your FREE SURETY BOND QUOTE HERE!
How can I get a Surplus Lines Broker Bond?
Here's how to do get bonded:
You have to send an application to us. If you are ready to do that now, you may APPLY HERE!
After we have received your application, we will ask you to submit the necessary information needed for the underwriting process. These are the following:
Your financial capability
Your business or job performance history
Your credit score
You will also need to submit a copy of the bond form that can be obtained from the Office of Commissioner of Insurance.
An expert underwriter will carefully evaluate all three to attain the best credit decision possible. To avoid any delay, the information that you should submit should be organized and concise.
Your surety bond will be issued and sent to you!
What are the surety bond conditions?
The surety bond company or agent should be recognized by the Commissioner of Insurance of the State of Georgia
The licensed surplus lines broker is obligated to comply with the provisions of Title 33 Chapter 23 of the Official Code of Georgia Annotated, as well as the rules and regulations of Georgia's Office of Insurance and Safety Fire Commissioner
If a violation is committed, the obligee will have the right to file a claim on the surety bond
Do not delay! APPLY TODAY!