What is a Georgia Business Service Bond?
Learn about what this surety bond can do for your business!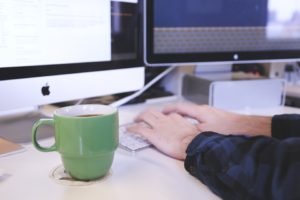 Running a business comes with lots of benefits, as well as risks. And one of those risks that are detrimental to the success of every business – and in some cases, leads to its bankruptcy – is employee theft.
You can easily protect your business from such by obtaining a business service bond!
What is it and what can it do for your business? Allow us to further explain.
As mentioned above, a Business Service Bond is a way to protect your business from fraudulent acts committed by your employees. It will also…
Helps your business survive a mishap by reducing liabilities
Financially protect your customers in case one of your employees steals from them
It is one of the best ways to gain more clients. Having a surety bond will make your clients know that you are a safe bet.
A Business Service Bond is not mandatory, but a lot of businesses prefer to acquire one because of its benefits. Most who do are those that are engaged in pure service businesses such as plumbing repair companies, home cleaning services, or heating and air conditioning installers.
What is the Business Service bond amount?  
The bond amount will depend on the number of employees your company has. The amount can also be based on your preference. The starting bond amount is $2,500, and the maximum bond amount is $100,000.
Those who have excellent credit scores will be eligible to pay for a very low bond premium!
If you want to find out what you need to pay, GET YOUR FREE QUOTE HERE today!
How can I obtain a Business Services Bond?  
You can easily get this type of bond from us.  Don't worry. We will guide you through the whole process. We will make sure that you will understand what you will be getting into.
First, you need to submit an application.  If you are ready to do that now, you may APPLY HERE!
Once we have received your application, we will ask you to provide us with some important information needed for the underwriting process. These will include the following:
Your financial history
Your business history
Your credit score
An underwriter will carefully evaluate all the information that you will give us. Once this process has been fulfilled, we will immediately issue the bond and send it to you!
Ready to start? APPLY NOW! Let's secure your business' success!