What is a Georgia Athlete Agent Bond?
Get to know what this surety bond is for and how to easily get one!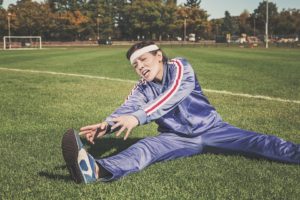 Athlete Agents are excellent at negotiating contracts. They are also committed to providing the best deals for their clients, as well as enhancing an athlete's reputation.
Before they can unleash their prowess, they need to be certified first, and that certification requires a surety bond.
Any person who is applying for a certificate of registration to become a legitimate athlete agent in Georgia is mandated to submit a surety bond.
Aside from making sure that the athlete agent will prudently follow the state laws and rules that govern athlete agents in Georgia, the surety bond will also compensate the athletic departments for the benefit of student-athletes that have suffered damages from the athlete agent's unlawful practices. Some of these are the following:
Intentionally persuade a student-athlete into entering a contract through false promises
Enters into a contract without a certificate of registration
Fails to tell the student-athlete that he or she will not be able to be a part of the sport before the contract is signed
The prerequisite is in line with Section 43-4A-12 of the Georgia Code.
What is the Athlete Agent Bond amount?
The bond amount is $10,000.
Those who have stellar credit scores will be eligible to pay for a low bond premium!
If you want to find out what you need to pay, GET YOUR FREE QUOTE HERE today!
How can I get an Athlete Agent Bond?
To secure this type of bond, the applicant must seek the assistance of a surety bond company.
You will be asked to apply for this bond. If you're ready to apply for one right now, you may easily do so HERE!
Once the application is received, the surety bond company will immediately process it. In our case, one of our expert surety bond agents will guide you through the whole process from the time you applied for the bond. We will make sure that you understand all the conditions before we issue the bond.
An underwriter will then evaluate the following:
Your financial strength
Your job/business performance history
Your credit score
Once the pre-qualification process is fulfilled, we will execute the bond and send it to you!
What are the surety bond conditions?
The surety bond should be issued by a surety bond agent or company that is authorized to conduct business in the State of Georgia
The surety bond will be made payable to the State of Georgia
The athlete agent is obligated to comply with Title 43 Chapter 4A of the Georgia Code or the Uniform Athlete Agent Act and the rules and regulations of the Georgia Athlete Agent Regulatory Commission
If there's more than one athletic department that has suffered damages, the bond amount will be proportionally given to all
APPLY for your bond today!