What is a Florida Lottery Retailer and Vendor Bond?
Win your way to the lottery business through this surety bond!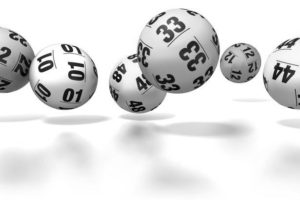 Here are some of the things that this surety bond can do for you as a lottery retailer or a lottery vendor:
Sell lottery tickets
Provide goods and services to the Florida Department of the Lottery
Send kids to school and enhance public education! To date, over 750,000 students have been helped by the Bright Futures Scholarship Program of the Florida Department of the Lottery!
In the case of a lottery retailer, a surety bond will serve as a financial guarantee to secure the payment of the winning amount.
If the retailer fails to do so, the Obligee or the beneficiary of the surety bond will have the legal right to recover the amount due on the bond.
The lottery vendor bond, on the other hand, is a performance bond. Each lottery vendor who has entered into a contract with an amount that exceeds $25,000 is obligated to be bonded.
It is mandated by the Florida Statutes to ensure the faithful performance of the vendor's duties. Any potential violation or misconduct – under the relevant state laws – committed by the lottery vendor will be a ground for a bond claim.
What are the Lottery Retailer and Lottery Vendor Bond amounts?
Lottery Retailer Bond
The bond amount will be twice the average lottery ticket sales for the period within which the retailer is required to remit lottery funds to the Florida Department of the Lottery.
For new lottery retailers, the bond amount will be twice the estimated average lottery ticket sales.
Lottery Vendor Bond
The bond amount will vary per lottery vendor and will be determined by the Florida Department of the Lottery
Your bond premium will depend on your credit score. Those who have an excellent credit score will be able to pay as little as 1% of the bond amount!
GET YOUR FREE SURETY BOND QUOTE TODAY!
How can I get a Lottery Retailer and Lottery Vendor Bond?
SEND US A BOND APPLICATION – We begin the bonding process with an application. You may send your application for this bond HERE!
UNDERWRITING – Once we have received your application, an underwriter will ask you to submit the following important requirements for the assessment:
Proof of your financial capability
Your business' history
Your credit score
ISSUANCE – As soon as the underwriter has completed the necessary in-depth check, we will immediately issue the surety bond and send it to you!
What are the surety bond conditions?