What is a Federal Maritime Commission bond?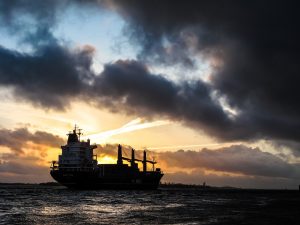 If you are an ocean transportation intermediary (OTI), then the Federal Maritime Commission (FMC) requires that you obtain an FMC-48 surety bond to provide proof of your financial security. This includes non-vessel-operating common carriers (NVOCCs) and ocean freight forwarders (OFFs). This bond guarantees that the OTI will work by the Shipping Act of 1984 as well as any other regulations set by the FMC.
Do I need to have an FMC-48 bond?
You will need to obtain an FMC-48, or Federal Maritime Commission bond if you provide any of the following services:
Non-Vessel-Operating Common Carriers
Work as shippers with vessel-operating common carriers
Provide ocean transportation but do not own or operate the vessel
Issue your own bills of lading or similar documents
Ocean Freight Forwarders
 Responsible for organizing the movement of international cargo
Handle shipments from the United States through common shipper carriers
Take care of all documentation and other necessary duties for those shipments
Any questions you have about the requirements for an FMC-48 bond, as well as, any other applicable bonds you may need for your business can be answered by one of our knowledgeable surety agents. We will get you the answers you need and help you through the process of purchasing your bonds.
How much does an FMC-48 bond cost?
You will pay just a percentage of the total bond amount that is required for your business. Bond amounts vary depending on the type of service you are providing in the industry and the amount of coverage required by the FMC. Submit your request for a free quote, and we will work quickly to get you the most accurate premium. Once you have your quote, we can move forward with getting you the bond paperwork so that you can get to work as soon as possible.