What is an Environmental Surety Bond?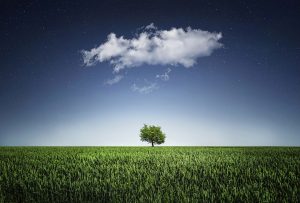 Construction bonds serve a wide array of purposes in construction projects, such as guaranteeing payments, ensuring fulfillment of obligations, and implementing building standards made in full compliance with a stipulated contract.
Contractors, from small to big players, encounter challenges only because they lack environmental components in the project. This results in contractors being perceived as "environmental risks."
Now, there is a specialty bond program that aims to protect environmental integrity. This bond is called Environmental Surety Bond.
An Environmental Surety Bond is a unique guarantee that contractors will comply with federal regulations and environmental policies. It is designed to prevent environmental damage by covering construction projects and hazardous materials within the bond. Mitigating environmental risks for contractors can be tough because of the long-term liability, the collateral they require, and the length/period of some of the bonds.
Who needs an Environmental Surety Bond? 
Small to large construction firms that encounter dirt projects containing environmental components (ex. PCB, petrochemicals, lead, asbestos, etc.) where their current Surety is uninterested in providing the bond
Traditional contractors performing construction landfills
Environmental remediation contractors that need extra bonding capacity
Environmental consultants conducting their environmental remediation work
Manufacturing companies whose processes generate by-products that remain in residual landfills
Coal-burning by-product (fly-ash) storage utilities that require a closure bond
Principals with environmental guarantees
What construction activities do the Environmental Surety Bond cover?
Environmental Surety Bonds include bid bonds, performance bonds, and payment bonds when remediating a contaminated property. Similar construction surety bonds are also required for landfill construction, wetland mitigation, mining, and other industries which may impact the environment.
Examples of environmental projects that need these bonds include:
asbestos abatement/removal
brownfield remediation
demolition/disposal of contaminated facilities
dewatering system installation
environmental excavation
erosion control
landfill capping, landfill liners, landfill closure
mining rehabilitation
sediment control
soil stabilization
underground tank removal
Remediation is defined as the remedy, removal, or reversal of environmental damage. To clean up and dispose of pollutants and contaminants, remediation contractors are required to obtain Environmental Surety Bonds before they commence on a remediation project.
Are there types of Environmental Surety Bonds?
Yes, there are many available types of Environmental Surety Bonds.
EPA Closure Bond: This guarantees that solid waste landfill owners will act by the rules and regulations of the permit/closure plan required by the U.S. Environmental Protection Agency. This type of construction bond is also applied to well drilling operations.
Post Closure Bond: This guarantees that solid waste landfill owners will monitor and maintain a landfill by rules and regulations of the permit/closure plan issued by EPA.
Collection Bond: This ensures contracts for both residential and commercial waste collection, disposal, and transportation.
How much does an Environmental Surety Bond cost?
The bond amount and fees may vary according to the specifications required by federal regulations. Also, the Surety will determine the amount based on the applicant's financial capacity.
Single bonds can go up from $5-$10 million with an opportunity to develop aggregate work programs up to $20 million for qualified principals.
To learn how much an Environmental Surety Bond costs, get your free quote now!
How do I obtain an Environmental Surety Bond?
An Environmental Bond is a specialty bond that requires a knowledgeable and risk-based underwriting approach by a surety company. Select a Surety that has expertise in dealing with mitigating environmental risks at state and federal levels.
To qualify, the surety underwriter will review your bonding capacity, credit, and character. Sureties will require documents to be submitted, which include the following:
Completed Environmental Surety Bond application
Bond Form (can be obtained from the Obligee)
Financial documents (bank statements, cash flow, revenue, irrevocable letters of credit, etc.)
Surety Bond Authority, Inc. understands these environmental risks that contractors face. We have the capacity and experience to provide the appropriate bonding solutions. Contact us now and let us help you get started with your environmental surety bond!