What is a Colorado Repossessor Bond?
Learn what this bond is for and how to get one!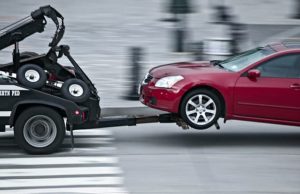 To protect debtors from an unfair disadvantage from repossessors, the general assembly obligates repossessors to procure a surety bond.
The requirement is stated in § 4-9-629 of the Colorado Revised Statutes, and enforced by the Colorado Attorney General.
Repossessors are individuals or business entities hired by creditors to reclaim an item if the debtor becomes unable to fulfill his or her payment obligations.
What is the bond amount?
The minimum bond amount should be $50,000, made payable to the Colorado Attorney General.
Those who have excellent credit scores may be eligible to pay a low bond premium or just 1% of the bond amount.
Get your FREE quote today to determine what you have to pay!
What are the bond conditions and rules?
The bond will be an agreement between these three parties:
Principal – The repossessor
Obligee – The Colorado Attorney General
Surety – the surety bond company
The bond should be issued by a surety bond company that is authorized to conduct such business in the State of Colorado.
The repossessor should pay the non-refundable bond filing fee of $150 to the Colorado Attorney General.
The repossessor should notify the Colorado Attorney General every year if he or she wishes to continue the surety bond.
The repossessor should notify the Colorado Attorney General within 30 days of issuance of a new bond.
The repossessor should abide by all the provisions of Title 4 Article 9 of the Colorado Revised Statutes, as well as all the other rules and regulations that govern the repossessor.
In case the bonded repossessor commits misconduct that results in a loss or damage to another person, the said person may file a claim on the bond.
The bond may be reinstated once it has expired so long as it has not been expired for more than 60 days, and the new bond will cover the period during which the bond lapsed.
The surety may cancel the bond by sending a written notice to the Colorado Attorney General and the repossessor.
How can I obtain this bond?
To secure this type of bond, you must first seek the assistance of a surety bond company such as Surety Bond Authority.
First, you need to submit a bond application.
Once the application has been received, one of our expert surety bond agents will guide you through the whole process from the time you applied until you submit the surety bond. We will make sure that you understand all the conditions before the bond is issued.
An underwriter will then evaluate your financial strength, job performance history, and your credit score.
Once the prequalification process is fulfilled, we will execute the bond and send it to you!
Are you ready to start yours? Call now!