What is a Colorado Public Adjuster Bond?
Know the who, what, and how of this bond!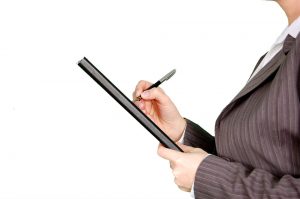 Each person who intends to become a Public Adjuster in the State of Colorado is required to be licensed as stated in the Colorado Producer Licensing Model Act. One of the necessary licensing prerequisites is a surety bond.
The bond will serve as an assurance that the Public Adjuster will conduct his business according to the rules and regulations that govern him.
A Public Adjuster is a person who adjusts insurance claims on behalf of the insured individual. The scope of his duties include:
Aids or negotiates the settlement of a claim for loss or damage that is covered by the insured's insurance contract
Solicits business or advertises himself or herself as a Public Adjuster of first-party insurance claims in the state
Directly or indirectly seeks business, adjusts losses, or gives advice to an insured person regarding first-party insurance claims
What is the Public Adjuster Bond amount?
The amount posted should be a minimum of $20,000, made payable to the Commissioner on behalf of any person in the State who suffered any damage due to the Public Adjuster's misconduct.
Those who have excellent credit scores may be eligible for a very low bond premium or just 1% of the bond amount.
Find out what your bond premium is by getting your FREE quote here today!
What are the bond conditions?
The bond should only be issued by a surety bond company that is allowed by the state to conduct such business
The principal should comply with all the provisions of the Colorado Producer Licensing Model Act, as well as the other applicable rules and regulations
In cases where the principal commits a valid violation, the aggrieved party will be eligible to file a claim on the surety bond
The Commissioner may ask for financial responsibility (the surety bond) any time the Commissioner finds necessary
The Commissioner will forbid the Public Adjuster to conduct his duties if the bond is terminated or impaired
The surety bond will remain valid until canceled. In the case of cancellation, a 30-day notice is required.
How can I obtain this bond?
You can procure this bond by seeking the assistance of a reputable surety bond company such as Surety Bond Authority. We will guide you throughout the whole process with ease and efficiency.
First, you should submit an application for this type of bond.
We will ask you a couple of important details along with the necessary information that you need to provide. We need to know your financial history, your job performance history, and your credit score for the next step, which is the underwriting process.
Once an underwriter has carefully evaluated all those, we will immediately issue the bond and send it to you!
Do you need further information about this bond? Call one of our expert surety bond agents today!