What is a Colorado Private Occupational School Bond?
Get educated on this bond!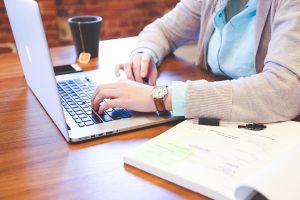 Private Occupational Schools in the State of Colorado who are applying for a Certificate of Approval or who are adding a new course are required to post a surety bond.
This bond is mandated by the Colorado Department of Higher Education Division of Private Occupational Schools, under Title 12, Article 19 of the Colorado Revised Statutes or the Private Occupational Education Act of 1981.
A Private Occupational School is a for-profit or not-for-profit institution which offers educational credentials or educational services that constitute occupational education in Colorado.
What is the bond amount?
The bond amount should be equal to the estimated maximum prepaid, unearned tuition and fees of the private occupational school during the applicable school training year for which programs of instruction are being offered.
What are the Private Occupational School bond conditions?
The bond should be issued by a Colorado-licensed surety bond company such as Surety Bond Authority
The Certificate of Approval applicant/principal should comply with all the provisions of Title 12, Article 19 of the Colorado Revised Statutes, as well as all the other rules and regulations that govern private occupational schools
The bond shall cover the school and its agents
The private occupational school student or the student's parent or guardian should be allowed to file a claim on the bond for a loss of tuition and other school fees
If the private occupational school that is ceasing operation refuses a train out required for such a situation, the enrolled student may file a claim for the unearned tuition and fees
The bond will remain valid until canceled. In case of cancellation, a 60-day notice is required
How can I obtain this bond?
You can get this type of bond by following these simple steps:
STEP 1: Apply for the bond
You must submit an application for such a bond to a reputable surety bond company such as Surety Bond Authority.
STEP 2: Underwriting
Once we have received your application, we will ask you to submit relevant materials needed for the underwriting process. This will include your financial history, your business' performance history, and your credit score. One of our expert underwriters will evaluate all those before we execute the bond.
STEP 3: Bond Issuance
After you have signed the indemnity agreement, we will immediately issue the bond and send it to you!
Colorado Private Occupational School Forms and Checklists that you need
In-State Application to Operate
In-State Agent Permit Application
Surety Bond Application
CD-Savings Account Assignment
Irrevocable Letter of Credit Form Board Approved
Catalog Checklist
Enrollment Agreement Checklist
Program Approval Form
Course Syllabus Sample
Stand-Alone Course Approval Form
Evaluator Report
Instructor Application
Are you ready to get bonded? Call us today!