What is a California Utility Bond?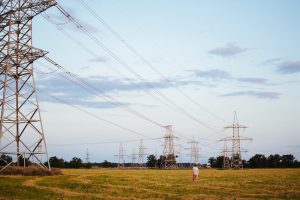 Some California utility companies require customers to post surety bonds before getting service from the utility.
Who Needs a California Utility Bond?
For some California residents, utility companies may require surety bonds, as opposed to cash deposits, before they will begin residential or commercial service. The amount required varies on a case-by-case basis, but the utility will alert the new customer of the bond amount he or she must post.
Some of the most common utility bonds in California are:
Southern California Edison Company Bond
San Diego Gas and Electric Bond
Pacific Gas and Electric Company Bond
Los Angeles Department of Water and Power Bond
Surety Authority professionals can help customers with their utility bond requirements regardless of the company requiring them.
Why Do I Need a California Utility Bond?
Utility bonds provide the utility company with a guarantee that the customer will pay their utility bills on time and in the full amount. If the customer fails to adhere to the surety bond agreement and falls behind on payments, the utility company may make a claim against the utility bond. Once finalized, the principal is responsible for reimbursing the surety for any damages paid or associated legal costs.
How Much Does a California Utility Bond Cost?
Utility bonds are subject to underwriting and vary significantly based upon the specific case of the principal. Often, the bond is required for the life of the account, but other times, the bond may only be required until the customer establishes appropriate credit.
Get Started Today!
For many consumers, you must purchase a California utility bond before the company will provide access to the utility service. Don't delay your account set-up.
Get started today – Click here for a California utility bond quote.