What is a Business Service Bond?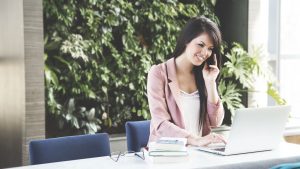 The business service bond is a type of bond that may be purchased by companies that have employees who work inside the homes or offices of clients. It is a way to protect clients from potential theft by employees.
A business service bond is an optional bond that can be purchased by companies to give their clients additional peace of mind when sending employees in to complete a job.
What types of Businesses would purchase a Business Service Bond?
A business service bond is a good option for the types of businesses that go into the homes and businesses of clients. These can include:
Carpet cleaning
Pool cleaning service
Housekeeping
Painters
Appliance repair
Locksmiths
Pest control
Child care services
Pet sitters
Moving companies
TV/ Internet installers
Home repair companies
If you are a company that will have employees entering client homes and offices to complete work, then it is a good idea to purchase a business service bond so that you are showing that your business is interested in protecting your clients while you work.
What will I pay for a Business Service Bond?
The amount you will pay for this bond will depend on the amount of the bond as well as the number of employees in your company. This will give you one year of coverage to protect your clients. You can choose the amount of coverage you want to have each year.
How does the Business Service Bond benefit my company?
Although these bonds are not required, it is still a powerful way to market your business. Telling potential clients that you are a bonded company gives them peace of mind and shows that you take their interests seriously. They will be more confident in allowing your employees into their homes or businesses. When you state that you are bonded and insured on your business cards, website, and social media accounts, you will see more people taking the step to contact your company than if you did not have a bond.
How can I get more information?
For more information on a business service bond, or any other type of bonds your business may need, contact our licensed surety agents today. We can give you fast, free quotes on bonds and guide you through the process so that you can get your bonds quickly. Having the right bonds can be the best move for helping your business grow.