Auto Dealer Bond: A Closer Look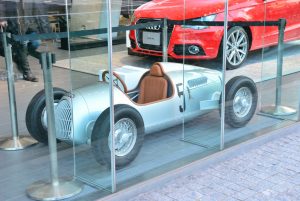 Any business or individual that wants to become a licensed car dealer is required to obtain an auto dealer bond in almost every state. An auto dealer bond, like other surety bonds, is a guarantee to the state and consumers that the dealer will comply will all state regulations for the industry.
This type of bond is also known by several different names, including DMV bond, dealer bond, used car dealer bond, motor vehicle dealer bond, automobile bond, and car dealer bond.
This bond will protect consumers from situations such as:
Unethical business practices
Misrepresentation of the vehicles
Failure to pay required motor vehicle fees
Neglecting to make state sales tax payments
Failing to deliver valid title
If one such situation occurs, the complainant can file a claim against the bond for purposes of recouping their losses. The surety company will determine if the claim is valid. If so, then a payment, up to the total amount of the bond, will be paid and the bonded dealer will then be required to reimburse the surety company for the claim.
What do I have to do to get a bond?
To get your bond quickly, request your free quote for an auto dealer bond. You will fill out a simple application so that our agents can get you the most accurate quote. We will let you know if there are any required documents for your bond. Once we have all of the paperwork completed, you will pay your bond premium. We will then send out your bond paperwork to you so that you can complete your state licensing requirements.
Our team is ready to guide you through the entire bonding process. If you have any questions about an auto dealer bond or any other bonds that you might require for your business, give us a call!
How much do I need to pay for an auto dealer bond?
The amount of your auto dealer bond premium will depend on state requirements and other factors. Submit your request for a fast and free quote and one of our agents will be able to give you an accurate quote. The cost of a surety bond is always a fraction of the total bond amount.