What is an Arizona Wholesale Motor Vehicle Dealer Bond?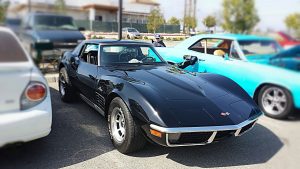 The Arizona Wholesale Motor Vehicle Dealer Bond is for people who trade "used" motor vehicles to licensed motor vehicle dealers only. This bond needs to be secured first before one obtains a wholesale dealer license in Arizona. Plus, this bond allows the licensed dealer to transact business with other authorized dealers.
This type of surety bond protects the buying public and all other stakeholders from any dereliction, mismanagement, and other unethical practices of wholesale motor vehicle dealers during the transaction of vehicles within the State of Arizona.
This bond makes sure that a clientele is eligible to collect payment/reparation for any damages gone thru as an outcome of a dealer's unlawful conduct. This bond will likewise prevent any wholesale motor vehicle dealer to advertise vehicles that are not on the grounds of a recognized business location.
Why do you need the Arizona Wholesale Motor Vehicle Dealer Bond?
You need an Arizona Wholesale Motor Vehicle Dealer Bond because you need to protect your clients who are the lifeblood of your business thereby safeguarding your investments. The bond can boost your enterprise's credibility and will enable you to act as a reliable establishment. It can also make your business attractive to investors and potential stockholders. They will naturally want to associate themselves with someone they see as consistent and dependable. The bond will provide you the image of capability, compassion, and competence, thus, making you stand out among your peers and competition.
More details about the Arizona Wholesale Motor Vehicle Dealer Bond
The Arizona Wholesale Motor Vehicle Dealer Bond Arizona must be $25,000 and is strongly mandated by the Arizona Department of Transportation. However, before getting bonded, you need to get a license from the ADOT. ADOT requires you to furnish: 1) evidence of a secure and established business location; 2) result of the criminal background check accompanied by a printed copy of fingerprints; 3) proof of status of your business; 4) personal profile statement; 5) business insignia, and 6) an insurance policy.
The licensing process covers a $100 license fee, another $10 for the provisional license charge, application filing amounting to $15, and $22 for criminal records check/person.
What is the cost of a Wholesale Motor Vehicle Dealer Bond?
A determining factor of the bond's premium amount is the applicant's credit score and financial history. Likewise, the profile of the applicant including his/her reputation as a member of the community will be a strong factor in the decision of how much the premium will be for this bond.
How do I get a Wholesale Motor Vehicle Dealer Bond?
The Wholesale Motor Vehicle Dealer Bond is easy to obtain. Select a certified surety professional and give them a call ASAP! An expert surety professional can readily provide you the answers you need and the solution to whatever concerns you have in the operation of your business.