What are the Alabama Playing Cards and Tobacco Tax Bonds?
Get to know what these surety bonds are for today!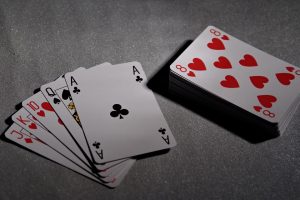 These surety bonds are for registered retailers, permitted wholesalers, or distributors who wish to pay for their tobacco or playing cards revenue stamps using a company check instead of certified funds or cash.
For the Tobacco Tax Bond, a number of stamps to be paid should be less than $750 for the person to be allowed to use a company check as the mode of payment. Payments that are more than $750 should be done via an Electronic Funds Transfer.
The surety bond will serve as a guarantee that the bank where the check has been drawn will make prompt payment for the amount owed.
The surety bond prerequisite is enforced by the Alabama Department of Revenue in line with Sections 40-25-1 until 40-25-29, as well as Section 40-12-144 of the Code of Alabama.
What is the bond amount?
The bond amount varies. It will be determined by the wholesaler.
If you have an excellent credit score, you may be eligible to pay a very low bond premium!
Find out you need to pay for this bond today! Get your FREE QUOTE HERE!
What are the Tobacco Tax Bond and Playing Cards Tax Bond conditions?
The surety bond should be issued by a surety bond agent or company that is authorized to conduct business in Alabama
The surety bond should be made payable to the State of Alabama
The retailer, wholesaler, or distributor should be registered or a qualified permit holder within the State of Alabama
If the amount owed is not promptly paid, the aggrieved party will be eligible to file a financial claim on the surety bond
The date in which the surety bond will become effective is the same date as the bond's approval by the Alabama Department of Revenue's Legal Division
In case of cancellation, a 60-day notice is required
How can I obtain a Tobacco Tax Bond and Playing Cards Tax Bond?
You can easily get this type of bond from us!  Don't worry. We will guide you through the whole process. We will make sure that you will understand what you will be getting into.
First, you need to submit an application.  If you are ready to do that now, you may APPLY HERE!
Once we have received your application, we will ask you to provide us with some important information needed for the underwriting process. These will include the following:
Your financial history
Your business history
Your credit score
An underwriter will carefully evaluate all the information that you will give us. Once this process has been fulfilled, we will immediately issue the bond and send it to you!
Need more information about this bond? Talk to one of our experts at 800-333-7800!