What is an Alabama Mortgage Broker Bond?
Learn all about this licensure requirement today!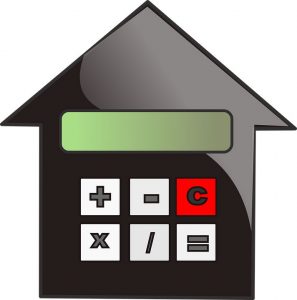 Let's cut through the confusion.
We cannot help you negotiate the terms of a mortgage loan, nor process a mortgage loan application for a borrower.
However, we can help you lawfully do all those by acquiring a license through this surety bond!
You, as a mortgage broker license applicant, are required to submit a surety bond along with your application. The surety bond will act as an assurance that you, as a licensed mortgage broker, will perform your obligations as a middleman between a lender and a borrower in a lawful manner.
The surety bond requirement is in line with Section 5-25-5 of the Code of Alabama and is enforced by the State Banking Department of Alabama.
What is the bond amount?
The bond amount will vary. The bond amount will be determined by the State Banking Department of Alabama.
Your bond premium, however, will be based on your credit score. If you have an excellent credit score, you may be eligible to pay a very low bond premium or just 1% of the bond amount!
Find out you need to pay for this bond today! Get your FREE QUOTE HERE!
What are the Mortgage Broker Bond conditions?
The surety bond should be issued by a surety bond agent or company that is authorized to conduct business in Alabama
The surety bond should be made payable to the State of Alabama
The licensed mortgage broker is obligated to comply with the provisions of Title 5 Chapter 25 of the Code of Alabama or the Alabama Mortgage Brokers Licensing Act, Alabama Consumer Credit Act, and the Alabama Secure and Fair Enforcement for Mortgage Licensing Act; the rules and regulations of the State Banking Department of Alabama; and all the other applicable rules
If the licensed mortgage broker commits a valid violation, the aggrieved party will be eligible to file a claim on the surety bond
The surety bond may be continued every year by submitting a continuance certificate
In case of cancellation, a 60-day notice is required
How can I obtain a Mortgage Broker Bond?
You can easily get this type of bond from us!  Don't worry. We will guide you through the whole process. We will make sure that you will understand what you will be getting into.
First, you need to submit an application.
If you are ready to do that now, you may APPLY HERE!
Once we have received your application, we will ask you to provide us with a couple of relevant information needed for the underwriting process. These will include the following:
Your financial history
Your business history
Your credit score
An underwriter will carefully evaluate all the information that you will give us. Once this process has been fulfilled, we will immediately issue the bond and send it to you!
Do you have further questions about this bond? Ask one of our experts at 800-333-7800!