What is an Alabama Appraisal Management Company Bond?
Learn about the importance of this licensure requirement for Appraisal Management Companies in Alabama!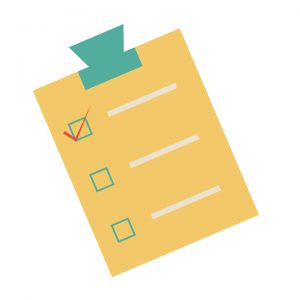 The purpose of this surety bond is to assure the Alabama Real Estate Appraisers Board that the Appraisal Management Company license applicant or licensee has sufficient financial capacity to compensate its clients if the need arises.
This surety bond will also serve as a guarantee that the Appraisal Management Company will lawfully do its duties such as the following:
Employ licensed and certified appraisers
Receive appraisal orders and appraisal reports
Submit an approved, verified, and completed appraisal report to the creditors and underwriters
The requirement is in compliance with Section 34-27A-55 of the Code of Alabama.
What is the bond amount?
The bond amount is $25,000.
If you have a stellar credit score, you will be eligible to pay for a low bond premium or as little as 1% of the bond amount!
Know what you need to pay today by getting your FREE SURETY BOND QUOTE HERE!
What are the Appraisal Management Company Bond conditions?
It is a tripartite agreement between the following:
Principal – Appraisal Management Company license applicant and licensee
Obligee – State of Alabama
Surety – the surety bond company or agent who will issue the bond
The surety bond should be issued by a surety bond agent or company that is authorized to conduct business in Alabama
The Appraisal Management Company is obligated to comply with the provisions of Section 34-27A of the Code of Alabama, the rules and regulations of the Alabama Real Estate Appraisers Board, and all the other applicable rules
If the Appraisal Management Company commits a valid violation, the aggrieved party will be eligible to file a claim on the surety bond
The bond should be renewed annually along with the licensee's registration renewal
In case of cancellation, a 60-day notice is required
How can I get an Appraisal Management Company Bond?
You can easily get this type of bond from us!  Don't worry. We will guide you through the whole process. We will make sure that you will understand what you will be getting into.
First, you need to submit an application.
If you are ready to do that now, you may APPLY HERE!
Once we have received your application, we will ask you to provide us with some important information needed for the underwriting process. These will include the following:
Your financial history
Your business history
Your credit score
An underwriter will carefully evaluate all the information that you will give us. Once this process has been fulfilled, we will immediately issue the bond and send it to you!
Need more information about this bond? Talk to one of our experts at 800-333-7800!