What is a Wisconsin Utility Deposit Bond?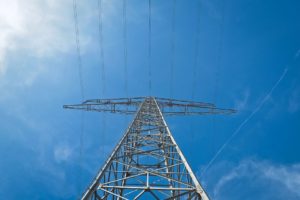 We Energies, a premier energy company, based in Milwaukee, Wisconsin that provides electrical, natural gas, and steam energy services, requires its consumers to furnish a surety bond.
The Wisconsin Utility Deposit Bond serves as a financial deposit for utility services, such as electricity, water, or gas in case the consumer (individual or business) defaults to the utility company.
Unlike most commercial bonds that protect the public, the Utility Deposit Bond protects WE Energies from failure or delayed payments by the consumer.
WE Energies require utility deposit bonds from a commercial customer who does not have a credit history with the company. However, consumers can choose whether to provide a cash or noncash deposit through a surety bond.
What are the bond conditions?
The bond must be issued by a reputable surety bond company authorized to do business in the State of Wisconsin.
The Surety assumes the liability for paying the deposit or any arrears up to the full amount of the deposit if the Principal (consumer) defaults on the utility bill.
The bond must remain effective for two years and in the same amount as the cash deposit request.
WE Energies reserve the right to review a consumer's account periodically for timely payments.
If payments on utility bills are not made on time, a claim can be filed against the bond. WE Energies will send a letter to the Surety to request payment.
The bond cannot be changed without agreement from the Principal, Surety, and WE Energies.
What is the bond amount?
The bond is used in place of an actual cash deposit. Many businesses furnish this type of financial deposit/assurance with WE Energies for a small percentage of the deposit amount.
The percentage is the bond cost (bond premium), which typically ranges from 1%-5% of the bond amount.
To get an accurate rate, start by getting your FREE quote HERE!
How do I obtain a Utility Deposit Bond?
You can easily get this surety bond from us! We will guide you through the entire process. We'll make sure that you will understand what you are getting into.
Here's how to do get bonded:
You have to send an application to us. If you are ready to do that now, you may APPLY HERE!
After we have received your application, we will ask you to submit the necessary information needed for the underwriting process. Usually, your credit score will help us gauge your financial capability.
An expert underwriter will carefully evaluate all three to attain the best credit decision possible. To avoid any delay, the information that you should submit should be organized and concise.
Your surety bond will be issued and sent to you!
If you have been alerted by the utility company that they will require a bond, then we can help you get started on the process of obtaining your utility bond.
Start getting bonded today! Contact us at 800-333-7800!