What is a Wisconsin Private Detective Agency Bond?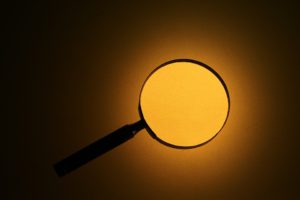 Private detectives or private investigation agencies must maintain a surety bond to conduct investigation services in the State of Wisconsin legally.
The Private Detective Agency Bond is designed to protect the client in the event of unlawful or fraudulent activities by the private detective.
The bond is also a condition for licensure as a private detective/investigator.
The Wisconsin Department of Safety and Professional Services Credentialing Division administers the private detective verification and application process.
In the State of Wisconsin, a private detective is defined as follows:
A person who performs the duties of a private detective or advertises themselves as such
A person who investigates a person, group, or organization, on behalf of another person, group, or organization, for financial compensation or other forms of consideration
A person who offers personal protection services to a person or group, including protection from physical harm and death
Per Wis. Stats. S. 440.08 (2), the required renewal date for the Private Detective credential is 08/31/even years.
What are the bond conditions?
The bond must be issued by a Surety authorized to conduct business in the State of Wisconsin.
The Principal has applied for issuance or renewal of licensure to do business as a private detective or private detective agency under Stats. S. 440.26 and applicable sections of the Wisconsin Administrative Code.
If neither the Principal nor any of its employees, agents, or representatives cause any damage or loss and have not violated the statutes or administrative code that governed them during the term of this bond, the bond obligation will be considered void.
The bond is in full force and effect for the benefit of the State of Wisconsin and any other person who shall suffer loss or damage within the condition of this obligation.
The term of this bond shall be from the date of its signing by Principal and Surety unless renewed by a Continuation Certificate or terminated earlier upon 60 days written notice to the Secretary of the Department of Safety and Professional Services.
What is the bond amount?
For private detectives: $2,000
For private detective/investigator/security agencies: $100,000
The bond cost amount runs from 1%-5%, where you should expect to pay around $100 per year for a bond. The cost will depend on your credit score and work experience.
Get your FREE quote HERE!
How do I obtain a Private Detective Agency Bond?
You can easily get this surety bond from us! We will guide you through the entire process. We'll make sure that you will understand what you are getting into.
Here's how to do get bonded:
You have to send an application to us. If you are ready to do that now, you may APPLY HERE!
After we have received your application, we will ask you to submit the necessary information needed for the underwriting process. These are the following:
Your financial capability
Your business or job performance history
Your credit score
An expert underwriter will carefully evaluate all three to attain the best credit decision possible. To avoid any delay, the information that you should submit should be organized and concise.
Your surety bond will be issued and sent to you!