What is a Wisconsin Permit or Right of Way Bond?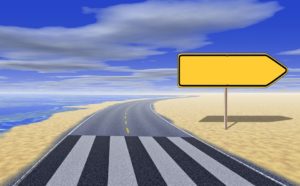 The Wisconsin Department of Transportation (WisDOT) requires licensed contractors to obtain a permit before starting any work in the right of way of interstate or state highway. The numbered highways make up the state trunk highway (STH) system.
To obtain a permit, a contractor must maintain a surety bond.
The Permit or Right of Way (ROW) Bond guarantees performance and completion of the project. It also financially protects against damage to property or injury when work is being done in the right-of-way.
Permits that require ROW bonds include:
Excavating
Grading
Paving
Surveying
Placing fill materials
Boring under a highway
Utility trenching
Sidewalk repair
Driveway repair
Overhead line installation
Traffic barricading, blocking, and detouring
What are the bond conditions?
The bond must be issued by a Surety authorized to conduct business in the State of Wisconsin.
The Principal will perform work within the right-of-way area(s) within any city or municipality in Wisconsin from time to time during the calendar year.
The projects are covered by a single bond rather than a separate bond for each contract.
The Principal shall faithfully perform all work done in the state with proper care and skill and comply with all state laws and statutes and city ordinances that govern them.
The Principal must properly replace and restore any area within the right-of-way to as good a condition as it was before the Principal's activities.
The Principal must pay to the state, city, or municipality any amounts due for services or materials furnished in connection therewith within one week of invoice.
The Principal shall indemnify and refund to the state, city, or municipality all sums which it may become obligated to pay, including damages, punitive damages, attorney fees, and court costs, within 30 days of a written demand for payment, not exceeding the penal sum of the bond.
What is the bond amount?
The bond amount is set at $5,000.
The cost of the bond is a percentage of the bond amount. Typically, the percentage runs from 1%-5%. It will depend on the applicant's credit score and personal and business history.
To learn more about your bond costs and requirements, get your FREE quote HERE!
How can I obtain a Permit or Right of Way Bond?
You can easily get one by simply applying for this surety bond! Here's a step-by-step guide on how to get this surety bond:
Submit a surety bond application to us! Once we have received your application, we will inform you about the important information or documents that you must submit in order to move forward to the next step of the bonding process, which is underwriting.
During the underwriting process, our expert underwriter will assess the following:
Your business or job performance history
Your credit score
Your copy of the bond form which can be obtained from the State Department of Transportation
It is important to provide us with clear and organized information to prevent any delays. Our expert underwriter will check everything that you have submitted, and once that is finished, we will immediately send the bond to you!
Contact us now and get bonded today!