What is a Wisconsin Payday Lender Bond?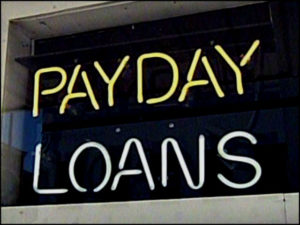 The Wisconsin Department of Financial Institutions (WDFI) requires payday lenders to maintain a surety bond as part of their licensure requirements.
The Payday Lender Bond provides financial protection to borrowers and the general public against damages as a result of unethical acts performed by payday lenders or payday lending companies. It ensures that payday lenders will follow all rules and regulations set forth by the laws that govern them.
According to Wis. Stats. S. 138.14(2), such a license is required for, and this section applies to, all payday loans made to a Wisconsin resident, regardless of whether the loan is made by face-to-face contact, mail, telephone, Internet, or any other means.
Lending activities authorized by this license include:
Storefront payday lending
Online payday lending
Consumer Finance
A payday lender refers to a person or company that engages in lending activities by providing small amounts of money to interested borrowers. The payment for the loan is usually based on the borrower's payday date. Payday lenders must comply with Wis. Stats. S. 138.14 and the loans offered are limited to $1,500 or 35% of a consumer's gross monthly income, whichever is less.
Payday lenders do not apply to banks, savings banks, savings and loan associations, trust companies, credit unions, or any of their affiliates.
What are the bond conditions?
The bond must be furnished by a surety company authorized to conduct business in Wisconsin.
Payday lenders should conform to the statutes and provisions as indicated in the Wis. Stats. 138.14, Chapter DFI-Bkg 75, Admin. Code (payday lending rules), and Chapters 421 – 427 of the Wisconsin Consumer Act.
If a violation is committed, the aggrieved party will be eligible to file a bond claim. The Surety will pay the Obligee (Department of Financial Institutions) up to the penal sum of the bond. The Principal (payday lender) will have to reimburse that amount to the Surety.
What is the bond amount?
The bond amount is $5,000 per business location.
The bond costs 1%-5% percent of the bond amount.
To determine your exact surety bond cost and other requirements, get your FREE quote HERE!
How can I obtain a Payday Lender Bond?
SEND US A BOND APPLICATION – We begin the bonding process with an application. You may send your application for this bond HERE!
UNDERWRITING – Once we have received your application, an underwriter will ask you to submit the following essential requirements for the assessment:
Proof of your financial capability
Your business' history
Your credit score
Your copy of the bond form obtained from the State Department of Financial Institutions. The bond form will be uploaded in NMLS (Nationwide Mortgage Licensing System and Registry): under Surety Bond in the Document Uploads section of the Company Form (MU1) and then mailed to WDFI.
ISSUANCE – As soon as the underwriter has completed the necessary in-depth check, we will immediately issue the surety bond and send it to you!