What is a Wisconsin Mortgage Banker Bond?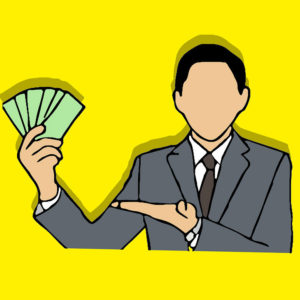 The State of Wisconsin, under the provisions set in the Wis. Stats. 224.72 (1m), all mortgage bankers or mortgage brokers must be issued a license before being able to conduct business. Applicants will need to apply for licensure through the Mortgage Licensing System (NMLS) and pay the applicable NMLS processing and license fees.
Mortgage Banking mainly regulates and oversees mortgage bankers, mortgage brokers, and loan originators. NMLS, a mortgage licensing system, is now used by Wisconsin's financial regulators for all its mortgage licensing.
As part of the licensure requirements, Wisconsin Mortgage Bankers are required to post a surety bond.
The Mortgage Banker Bond, also referred to as Mortgage Broker Bond or Mortgage Lender Bond guarantees that mortgage bankers will comply with the terms and conditions set forth by state laws and statutes that govern them.
The bond also promises ethical and fair originating or servicing mortgage practices, such as performing real estate brokerage duties or extending credit related to timeshare plans.
What is the difference between a mortgage banker and a mortgage broker?
Do not get confused with these terms. Although they may serve and conduct similar brokerage activities, each of them has its functions.
Mortgage bankers, according to Wis. Stats S 224.72 (1r)(f), is engaged in the business of mortgage banking on five or fewer residential mortgage loans. They originate, service, and sell mortgages to financial institutions or investors.
Mortgage brokers refer to persons handling mortgage brokering activities, such as finding direct lenders or banks that will accept a particular loan a borrower is seeking.  However, they do not perform underwriting duties.
What is the bond amount?
Mortgage Banker Bond:
$25,000 – sustained an office
$300,000 – no office was sustained
Mortgage Broker Bond:
$10,000 – sustained an office
$120,000 – no office was sustained
The bond is made payable to the Wisconsin Department of Financial Institutions for the benefit of persons to whom the mortgage banker or mortgage broker provided services.
The bond may be terminated by the Surety by giving 60 day's written notice to the Department.
The cost of a bond premium depends on some factors, such as your credit score and financial capability. The cost is a percentage of the bond amount, which can range from 1%-5%.
Get your initial estimate by getting a FREE quote HERE!
How do I get a Mortgage Banker Bond?
The bond must be issued by a Surety authorized to do business in the State of Wisconsin.
Here are simple steps to follow:
Contact us
You may contact us by filling out a form HERE, or by giving us a call at 800-333-7800. Our surety bond experts will send you the application that you need for this type of surety bond.
Submit your application
Along with a completed surety bond application form, you will also be asked to submit the necessary documents needed for the underwriting process. These are the following:
Proof of your financial strength
Your business/job history
Your credit score
All these will be carefully evaluated by our underwriter. We will inform you if you need to submit additional documents for your application. To avoid any delays, please collect all the required documents before submission.
Issuance & Bond Premium
Once your surety bond has been approved, you will be notified about your bond premium. After the premium has been paid, your surety bond will be issued and sent to you immediately!