What is a Wisconsin Loan Company Bond?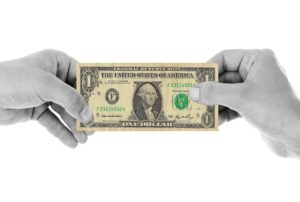 Before a loan company can provide its lending services to borrowers, the State of Wisconsin requires them to first obtain a license from the Wisconsin Department of Financial Institutions Division of Banking.
As a condition of licensure, loan companies must file a Loan Company Bond. The bond guarantees financial compensation against losses suffered by the Obligee (Department) as a result of unethical practices, mismanagement, poor financial decisions, or failure to comply with state and local laws and statutes made by the loan company (Principal).
Under Wis. Stats. S 138.09(1m)(a) loan companies lend money to consumers and charge an annual percentage rate in excess of 18%. The loans are also subject to the Wisconsin Consumer Act, chapters 421-427.
By acquiring a Wisconsin Loan Company Bond, you are seen as a trusted and credible business and that you give importance to proper business and financial decisions on behalf of the borrower.
What are the bond conditions?
The Surety must be authorized to conduct business in the State of Wisconsin.
The loan company (Principal) shall comply with the provisions of Wis. Stats. S 138.09 and all lawful orders, rules, and regulations.
The Principal must pay any and all monies that are owed to any person involved in the bond agreement
The Principal shall pay any examination costs incurred by the Wisconsin Department of Financial Institutions, which costs shall be considered a claim, then the obligation is null and void, thus remain in full force and effect.
The bond is continuous in nature unless canceled by the Surety. The Surety will give 60 days written notice to the State Department with the intention of termination.
What is the bond amount?
The bond amount starts at $5,000.
The cost of the bond is a percentage (between 1% and 5%) of the bond amount. For example, if the bond amount is $5,000, and you have good financial standing, you may just score a $50-$100 bond price.
To know your lowest bond rate, get your FREE quote HERE!
How can I obtain a Loan Company Bond?
Bond issuance is often based on several factors, such as your financial strength, personal credit, work experience or length of time in business, liens or judgments, bankruptcies, bond amount, and type of bond. Here's a step-by-step guide to the bonding process that we have made easier so that you can get your bond in no time:
BOND APPLICATION
You must first apply for this type of surety bond. If you are ready to do this now, you may APPLY HERE!
Our expert surety bond agent will guide you through the entire process – from the time you have applied until the bond is issued to you.
ASSESSMENT
Next, you will be asked to submit a few important information that our underwriter will need to assess the following:
Your job or business history
Your credit score
Your financial strength
Your copy of the bond form (which you can obtain from the State Department of Financial Institutions)
To avoid any delays, please make sure that you have gathered the right information needed prior to submitting.
BOND ISSUANCE
Once the underwriting process is done, we will immediately issue your bond and send it to you right away!
Get bonded easily with affordable rates. Call us at 800-333-7800 today!