What is a Michigan Highway Permit Bond?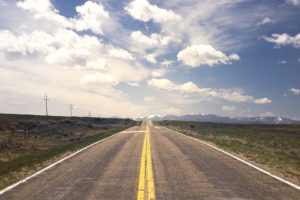 The City of Kentwood, Kent County, Michigan requires contractors who are going to work on the city's streets and highways to post a surety bond for highway permits.
A Highway Permit Bond is a type of surety bond that is part of the license and permits requirements before being able to operate construction within the city's limits of highway right-of-way (ROW) or move on any street or highway of any object which exceeds the legal limits for either length, height, width or weight.
The bond guarantees the faithful performance of duties and compliance with all applicable state statutes and city codes and ordinances in paying all bills rendered and repairing or replacing pavement, roadway, and right-of-way in the City of Kentwood.
What are the bond conditions?
The bond must be issued by a Surety authorized to conduct business in the State of Michigan, specifically in the City of Kentwood.
The Principal must do all work done and performed under said permits in a careful, secure, skillful, and workmanlike manner.
The Principal must properly use materials and guard the work that would not cause any injury or loss to persons or property.
The Principal must restore the street or highway and right-of-way to good condition as the same as it was ever been in a state of reasonable repair for the safety and convenience of public travel in the City of Kentwood.
If the Principal observes all the statutes of the State of Michigan and ordinances of the County of Kent relating to the safety of highways and requirements, then the obligation will be null and void; otherwise, it will remain in full force and effect.
What is the bond amount?
The bond amount is currently set at $10,000.
The cost of the bond, which is a percentage between 1% and 5%, serves as your bond premium. It is based on a surety underwriter's evaluation of your credit score and work/business history.
How do I obtain a Highway Permit Bond?
You can easily get this surety bond from us! We will guide you through the entire process. We'll make sure that you will understand what you are getting into.
Here's how to do get bonded:
You have to send an application to us. If you are ready to do that now, you can learn more about your bond costs and requirements by getting your FREE quote HERE!
After we have received your application, we will ask you to submit the necessary information needed for the underwriting process. These are the following:
Your financial capability
Your business or job performance history
Your credit score
Your copy of the BOND FORM, which can be obtained from the City of Kentwood.
An expert underwriter will carefully evaluate all three to attain the best credit decision possible. To avoid any delay, the information that you should submit should be organized and concise.
Your surety bond will be issued and sent to you!
Contact us at 800-333-7800!