What is a Wisconsin Collection Agency Bond?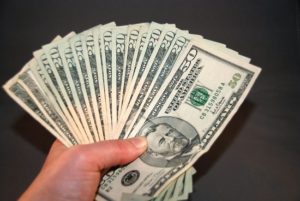 A Wisconsin Collection Agency Bond, sometimes referred to as Debt Collector's Bond is a type of surety bond required by the Wisconsin Department of Financial Institutions for debt collection agencies.
The bond is designed to protect borrowers against unethical or illegal debt collection practices by collection agencies and their agents.
Collection agencies are organizations that specialize in debt collection. They are employed as agents of creditors and collect outstanding debts of individuals and businesses for a fee or percentage of the total amount owed. A Collection Agency Bond is regarded as a high-risk obligation since debt collectors handle sensitive personal financial information.
Why do you need this bond?
This surety bond is a security guarantee to objectively and honestly perform collection methods that resulted from the use of credit cards, non-payment of medical bills, delayed or non-payments of automobile loans, business-related debts, unpaid utility bills, and even cell phone expenditures.
The bond is good financial protection in cases where a personnel/agent of a collection agency violates applicable laws and statutes that govern this type of industry.
Furthermore, the bond assures borrowers and clients that you are a responsible, honest, and credible collection agency owner/agent.
Prohibited collection practices for Wisconsin collection agencies are outlined in Wisconsin Administrative Code Bkg 74.14. Also, the Federal Fair Debt Collection Practices Act (FDCPA) describes the specific prohibited debt collection practices. For more information about the FDCPA, please contact the regional office of the Federal Trade Commission.
The bond remains in full force and effect until canceled. If the bond is canceled, the Obligee must be notified of the cancellation at least 30 days before the cancellation date.
What is the bond amount?
Bond amounts usually vary as it is dependent on the jurisdiction and the number of solicitors employed by the collection agency.
The Wisconsin Collection Agency Bond amount is currently set at:
$25,000 – minimum bond amount
$35,000 – maximum bond amount
Typically, the Obligee sets the required bond amount. It is best to verify the bond amount with the Obligee before applying.
The bond premium (cost of the bond) will be based considerably on the collection agency owner's credit score and financial history.
How do I obtain a Collection Agency Bond?
The bond must be obtained from a reputable surety bond company/provider authorized to conduct bonding business in Wisconsin. Bond forms are provided to applicants along with the mandatory licensing forms. No other bond form may be used. The surety will be able to help you secure your Collection Agency Bond needs and requirements.
First, you must obtain a license application from the State Department of Financial Institutions.
Then apply for the surety bond. A bond application form will be available to you once you contact your surety.
A surety underwriter will request the following documents for you to submit:
Your financial credentials
Your business history
Your copy of the bond form which can be obtained from the Department
If all the required information is submitted and sufficient, the bond will be immediately issued to you!
For bonded applicants looking to renew, the licensing year is from January 1 – December 31 so make sure that you are also prepared for license and bond renewal applications.
Get fast approval and affordable rates! Contact us at 800-333-7800 to obtain your Collection Agency Bond today!