What is a Wisconsin Automated Processing Partnership Participating Agent Bond?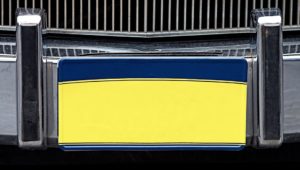 An Automated Processing Partnership Participating Agent that wishes to operate in the State of Wisconsin is required to post a surety bond.
An Automated Processing Partnership Participating Agent works through Wisconsin's Automated Processing Partnership System (APPS). The APPS is a private-public partnership with financial institutions, dealerships, and business partners who, as agents of the Wisconsin Division of Motor Vehicles, title and register vehicles for themselves or their customers. The program is authorized under 341.21 and Trans 156.
The APPS is designed to offer customers more options to obtain efficient and convenient service.
The Agent electronically processes title applications and vehicle registrations, issue license plates, and certificates of registration to customers, on-site at the agent's place of business.
The Bond is required before the applicant can contract with the Wisconsin Department of Transportation – BVS Dealer and Agent Section and enter into an agreement with a vendor.
The Bond guarantees that the applicant shall be in compliance with all applicable laws governing the applicant's industry and not be suspected of violations of applicable laws or regulations.
What is the bond amount?
The bond amounts are:
For an agent doing renewal transactions: $10,000
For an agent doing title transactions and original registration: $25,000
The bond shall indemnify the department against claims arising from the acts or omissions of agents under the contract including, but not limited to missing or stolen license plates, stickers, and a temporary certificate of registration paper stock.
A contractor with the Department having more than 100 subcontractors may provide a surety bond on behalf of these applicants. The bond will be $2,000 for each applicant on whose behalf the bond is provided.
The cost of the bond depends on the bond amount (a percentage, which can range from 1%-5%) and your financial capacity as an APPS agent.
How do I obtain an Automated Processing Partnership Participating Agent Bond?
You can easily get this type of bond from us.  Don't worry. We will guide you through the whole process. We will make sure that you will understand what you will be getting into.
First, you need to fill out and submit an application.  If you are ready to do that now, you may APPLY HERE!
Once we have received your application, we will ask you to provide us with some important information needed for the underwriting process. These will include the following:
Your financial history
Your business history
Your credit score
Your copy of the license application
Your copy of the bond form as prescribed by the Wisconsin Division of Motor Vehicles (DMV)
A certified surety underwriter will carefully evaluate all the information that you will give us. Once this process has been fulfilled, we will immediately issue the bond and send it to you!
Ready to start? APPLY NOW and get bonded today!