What is a Washington Surplus Lines Broker Bond?
Applying for a Surplus Lines Broker license in Washington? You need this bond!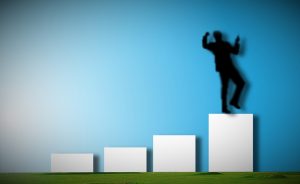 The Surplus Lines Broker Bond is required by the Washington State Office of the Insurance Commissioner, in pursuance of Chapter 48.15.070 of the Revised Code of Washington for individuals or business entities that are seeking to be licensed as Surplus Lines Brokers.
The purpose of this bond is to ensure that the Surplus Lines Broker licensee will fulfill his duties adequately.
A Surplus Lines Broker is a person or business entity that is eligible to negotiate insurance coverage for individuals from insurance carriers that are not licensed to conduct business in the State of Washington.
What is the bond amount?
The bond amount that will be for the State of Washington is $20,000.
The minimum bond amount that will be for the people of the State of Washington is $2,500, or 5% of the premiums brokered in the previous calendar year, whichever is higher. However, the bond amount should not exceed $100,000.
Those who have excellent credit scores may qualify for an affordable bond premium or just 1% of the bond amount!
Find out what needs to pay by getting your FREE quote here!
What are the Surplus Lines Broker bond conditions?
The surety bond company who will issue the bond should be authorized to do business in the State of Washington and should be approved by the Commissioner such as Surety Bond Authority
The Surplus Lines Broker is obligated to comply with the provisions of the Revised Code of Washington (

Chapter 48.15)

 and all other rules and regulations that govern Surplus Lines Brokers in Washington
The Surplus Lines Broker should immediately remit the taxes on the premiums before March 1 each year
In case the Surplus Lines Broker commits a valid violation, the aggrieved party will be eligible to file a claim on the bond
All records relating to the bond must be available to the Commissioner at all times for inspection purposes
Individual Surplus Lines Brokers will be responsible for ensuring that their bond is valid and has the right bond amount
How can I obtain a Washington Surplus Lines Broker Bond?
STEP 1: Apply for the bond
You need to fill out and submit a bond application.
STEP 2: Underwriting
We will ask you for a couple of critical information required for the bond. This will include your financial history, business performance history, and your credit score. An underwriter will carefully evaluate all those.
STEP 3: Bond execution
Once the underwriter is done with the underwriting process, we will immediately issue the bond and send it to you!
Need this bond immediately? Start your Surplus Lines Broker bond application here!